Music Preparatory Joint Concert Set for Dec. 8
December 3, 2013
The Music Preparatory Department will present its Christmas concert on Sunday, Dec. 8, at 3 p.m. in Yarborough Auditorium of Raley Chapel on the OBU campus. Over 100 children will be featured in the 13th joint Christmas concert that spotlights the Discovery Singers, Shawnee Honor Choir and the Concert Choir. The event is free and open to the public.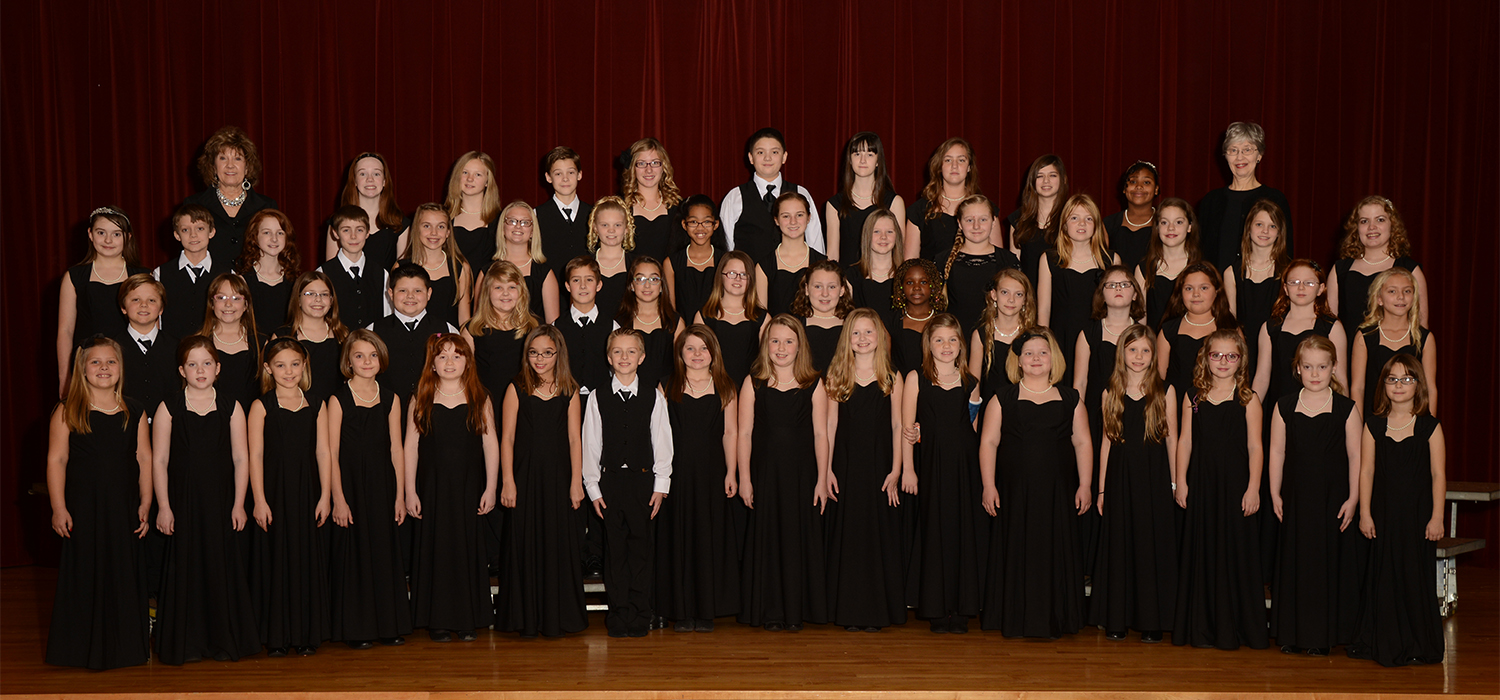 The youngest choir, Discovery Singers, under the direction of Dr. Casey Gerber, assistant professor of music education, will open the program with three pieces: "Alleluia! Christ is Born" by Sonja Poorman; "See the Grand Procession" by Hal Hopson; and "Sussex Carol," a traditional English carol arranged by Paul Stuart.
In its 31st year, Shawnee Honor Choir, an auditioned group of third through eighth graders, will continue the program with "Jubilate Deo" by Mary Lynn Lightfoot and "Who Is This Tiny Babe?" by Suzanne Lord. Shawnee Honor Choir is under the direction of Conchita Hansford, Music Preparatory director and OBU faculty member since 1990. Other selections include "Ding, Dong! Merrily On High," a 16th Century French tune arranged by Audrey Snyder; "Bring a Torch, Jeanette, Isabelle," a traditional French carol arranged by Donna Gartman Schultz; and "Dashing Through the Snow" arranged by John Leavitt.
Orff instrumentalists will perform "Rondo" by Carl Orff. These student performers include Abigail Lilite, Catherine Burgess and Angelina Ropp, soprano glockenspiels; Hannah Baughman, alto glockenspiel; Kaitlyn Duran and Olivia Todd, soprano xylophones; Noah Drew and Alyssa Baughman, alto xylophones; Abby Aldrich, soprano metallophone; Julie Chance, alto metallophone; Ethan Keller, bass xylophone; Reese Roach, bass metallophone; Andrew Terrell, bass bar.
The Concert Choir of high school students, directed by Gerber, will perform "The Merriest of All Days" by Jerry Ray; "May You Love" by Darla Eshelman; "Christ Child, Christ Child" by Marian Chaplin, arranged by Ades; and "Cool Yule" by Steve Allen, arranged by Kirby Shaw.
A highlight of the program will include a combined choir performance of "Infant Holy," a Polish carol arranged by Mary Goetze, with accompaniment by Jim Vernon; and "Night of Silence," a partner song with "Silent Night" by Daniel Kantor. Soloists for "Night of Silence" include Abigail Lilite, Noah Drew and Raelee Young. Joint choirs will close the program with a traditional round, "Merry Christmas to You All."
To conclude the program, there will be an audience sing-a-long of Christmas songs accompanied by hand chimes. Hand chime performers include Rose Anderson, Anna Bond, Molly Bond, Baylor Brannon, Milea Budde, Andi Burgess, Isabella Cangelose, Trenton Cope-Ueltzen, Jenevieve Gay, Camryn Green, Cadance Hannifan, Victoria Hartel, Hope Hartel, Allison Holter, Breeanna Lee, Mary Lytle, Favor Mbote, Adriana McGehee, Bethany Newell, Emma Purvis, Chyanna Reece, Corinna Ropp, Cordelia Sloan, Abby Smith, Jacob Yoakum and Breeanna Zarate.
Shawnee Honor Choir performs in 12 schools annually, presents four formal public concerts each year and frequently performs at community events. The choir has performed six times at the Oklahoma Music Educators Association Convention in Tulsa. For the 24th consecutive year, Shawnee Honor Choir will present its Christmas program in area schools. On Tuesday, December 3, the choir will perform at Liberty, North Rock Creek, and McLoud Elementary. On Friday, December 6, the choir will perform at Grove, Jefferson Elementary, Sequoyah Elementary and Sterling House, an assisted living facility.