Profile In Excellence: Brandon and Jen Hatmaker
November 6, 2013
Brandon and Jen Hatmaker are 2013 recipients of the OBU Alumni Association's Profile In Excellence Award. The award is given to a former student who has "demonstrated recognizable accomplishment in his or her profession, business, avocation, or life service in such a way as to bring pride and honor to the University." Each year, Profile In Excellence recipients are selected, and each is featured in an article in OBU Magazine.
OBU not only served as the meeting place for Brandon and Jen Hatmaker, but also equipped the married couple for a lifetime of ministry in service for God's kingdom.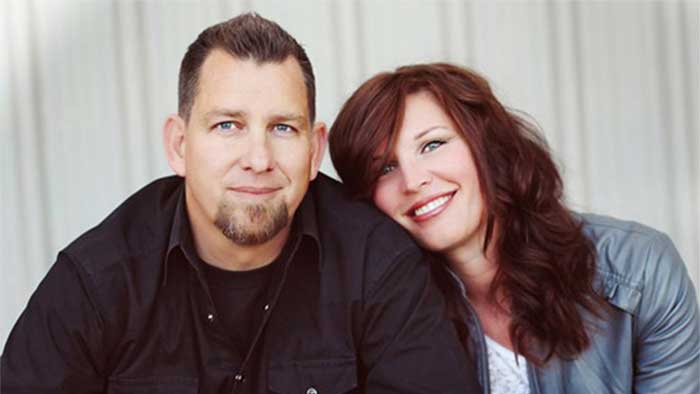 Jen tells people how she and Brandon met in the OBU cafeteria in 1992 when Brandon pretended he needed an extra fork in the OBU cafeteria so he could "accidentally" run into her in line.
"Obviously, with moves that smooth, we got married," Jen said.
Jen graduated from OBU in 1996, majoring in education and minoring in language arts - an experience she says affected the entire trajectory of her whole life.
"OBU gave me a sturdy foundation, bridging those tenuous high school years with the fragile beginnings of adulthood, preparing me not just for my career but for life," Jen said. "You cannot put a price on a college that both stretches your perspectives and underscores your spiritual foundation."
Immediately following college, Jen taught elementary school for four years. For the next six years, she spent most of her time raising their children. Jen said it was during her child-raising years, when God developed her love for teaching and Scripture; sending her career into an "unlikely and certainly unexpected direction."
Jen is a national speaker for conferences, retreats, and seminars around the country. She has authored nine books and studies, including her most recent book "Seven," which identifies seven areas of excess in her family's life in an attempt to fight against overindulgence and materialism. Jen also writes a blog on her website, www.jenhatmaker.com.
The "Women of Faith: Believe God Can Do Anything" tour featured Jen as a speaker in Tacoma, Wash., along with guests such as Natalie Grant and MercyMe.
Brandon and Jen planted a church in Austin, Texas, called Austin New Church (ANC) in 2007 - a church geared toward serving the poor and marginalized within the city.
Brandon graduated from OBU in 1995. He is a co-founder of Restore Communities, an organization that creates local and overseas partnerships to serve those in poverty and meet local humanitarian needs; missional strategist for Missio, a service organization that exists to create incarnational community everywhere; and author of "Barefoot Church: Serving the Least in a Consumer Culture."
Through their busy schedules, Brandon and Jen enjoy spending time with their five children: Gavin, 15; Sydney Beth, 13; Caleb, 11; Ben, 10; and Remy, 7.
The Hatmakers recently agreed to be featured in an eight-episode TV show with HGTV that will focus on their family and the renovation of a 105-year-old farmhouse. The show will air in the summer of 2014.
View a list of others who have received the Profile in Excellence award.