OBU to Honor Faculty Hall of Fame Inductees
November 5, 2013
To honor former OBU faculty members who were master teachers, making a significant impact on OBU students, the university will induct its fourth Faculty Hall of Fame class during the Homecoming chapel service Saturday, Nov. 9, at 10:30 a.m. in Raley Chapel.
The inductees include Opal Craig, Dick Rader, Mack Roark and Mary White Johnson.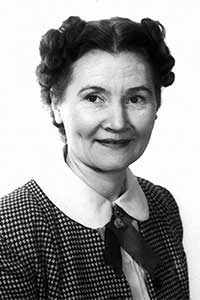 Opal Frazier Craig, an OBU 2013 Faculty Hall of Fame inductee, earned her bachelor's degree from OBU in 1926 and a master's degree from the University of Oklahoma in 1952. She returned to OBU in 1947 as a speech instructor. Craig taught at OBU for 26 years, retiring from her position as associate professor. She was named professor emerita in 1974. Craig's achievements include honors from the Speech Association of America; the American Association of University Professors; and Delta Kappa Gamma. She sponsored two OBU social clubs, the Orians and Sigma Delta Phi, and impacted students in a variety of ways.
"Professor Craig's influence still permeates pulpits around the globe," said Donna Nigh Jones, '58. "Her accomplished goal was that students who would speak to the public would learn to converse from the stage or pulpit in a manner that would persuade rather than preach."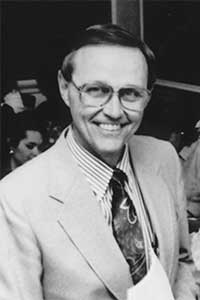 Dick Rader is a Midwest City, Okla. native who graduated from OBU in 1963. He and his wife, the former Sue Harris, a 1961 OBU graduate, served as Southern Baptist missionaries in Zambia and South Africa for 12 years before returning to the states on medical leave.
Rader joined the OBU faculty in 1979, as an adjunct professor of religion. Over the next 23 years, he served in several academic and administrative posts. He was named associate professor of religion in 1984; served as dean of the Joe L. Ingram school of Christian Service (now the Herschel H. Hobbs College of Theology and Ministry) from 1985-2002; was named WMU professor of missions in 1989; and served as vice president of religious life from 1994-2002.
Rader also coordinated OBU's Ministry Training Institute, a college-level study program offered at more than 30 locations across Oklahoma. The program was designed to make collegiate coursework in Christian studies available through regional centers throughout Oklahoma and in several other states. Several hundred students enrolled in the MTI program each year, completing college-level courses leading toward degrees. The program's record enrollment was 421 students in 1993.
"Rader encouraged students to think outside the box and weigh their decisions on fully thought out research and biblical studies," said Ruth Mosman, '83. "He cared about students personally, particularly those of us who were missionary kids that didn't have parents nearby. My life was impacted for the better by him."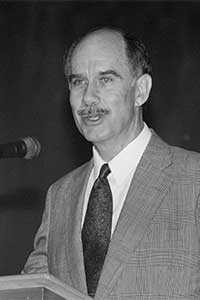 C. Mack Roark joined OBU as vice president of religious life in 1984 after serving as pastor of First Baptist Church, Ponca City. Roark is recognized for developing weekly chapel services and directing a variety of religious activities on campus. He is also recognized for reaching an agreement with Xinjiang University, in the capital city of the Xinjiang province of China, which provided OBU students and faculty members the opportunity to teach English at Xinjiang University for four weeks during the summer months.
After serving in an administrative post for 10 years, Roark began teaching full time in the classroom in order to gain a closer relationship with his students. He was named to the Ruth Dickinson Chair of Bible in the Joe L. Ingram School of Christian Service during his tenure as a full-time professor. Roark has served as an outstanding representative of the university and has left a remarkable impact upon the lives of his students, many of whom have been accepted by and excelled at theological seminaries throughout the nation.
Roark frequently appears as a guest speaker at churches across Oklahoma and has also served as an interim pastor for many churches in the state, where he has been a positive representative of OBU.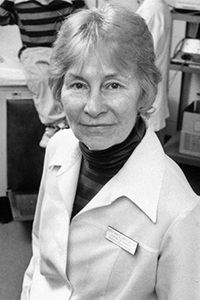 Mary White Johnson was a member of the founding faculty of the OBU nursing program, helping write the first curriculum for nursing courses at OBU. She joined the faculty as assistant professor of nursing, andtaught for 44 years, receiving the OBU Meritorious Service Award in 1993. During her career she served for a time as chair of the nursing department and continued to teach part time following her retirement in 1997. .
Her particular interests centered on care for elderly. She and her husband, Jack, funded the Oscar and Dorathy White Nursing Award which is given annually to an OBU nursing student who "demonstrates deep concern and understanding for the welfare of elderly citizens."
"Mary was a soft-spoken teacher who led by example," said Karen Duncan Patterson, '61. There are many more qualities about Mary White, other than being a great teacher. She was a wonderful human, a terrific nurse, and a great friend."