OBU Sets Record-Breaking Freshman Enrollment
October 14, 2013
OBU announced a record-breaking freshman enrollment of 580 students this fall, a 14.6 percent increase over last year's numbers. OBU's total new student enrollment, including transfer students, increased to an all-time high of 678 students, a 10.1 percent increase.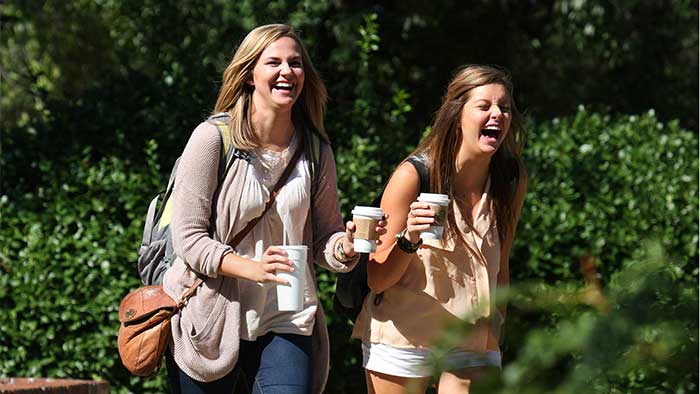 Overall enrollment grew six percent, up 118 students over last year, to a total enrollment of 2,097 students for the 2013-14 academic year. The new count is the highest enrollment at OBU since 1999, when the student population was 2,123.
"This is our sixth year of steady enrollment growth," said OBU President David Whitlock. "Our growing student population indicates an increasing awareness of the overall value of the Christian liberal arts education provided at OBU. Our students are challenged to grow academically and spiritually."
The 2013 enrollment includes 1,936 full-time and 161 part-time students. Full-time students are enrolled in at least 12 credit hours for the semester. The overall enrollment figure includes students from 34 states and 90 international students from 30 other countries. The numbers reflect 1,403 Oklahoma students attending OBU this year, for a total of 67 percent of the student body population. Almost 16 percent of the students come from Texas.
"We are appreciative of the outstanding work of our admissions team who steadily strive to reach more prospective students with the mission of OBU," said Dr. Stan Norman, provost and executive vice president for campus life. "We also are grateful to have faculty and staff who daily provide an exceptional academic experience and outstanding service and support to our students."
OBU's enrollment includes undergraduate students as well as 78 students enrolled in OBU's College of Graduate and Professional Studies, which operates in Oklahoma City offering master's degrees in business administration, nursing, and marriage and family therapy. The total also includes 48 off-campus students who study through OBU's Joe L. Ingram School of Christian Studies.
Eighty-nine students are enrolled in special programs at OBU, including the Intensive English Program, concurrent enrollment program and others.
"I am so proud of our admissions team, not only for their accomplishment this year, but the manner in which they conducted themselves on a daily basis, said Bruce Perkins, OBU dean of enrollment management. "They are an asset to our university and represent us well whether they are on the road, at a campus event, or with families on campus."