OBU Ranked Best Regional College by U.S. News & World Report
September 11, 2013
For the 20th consecutive year, U.S. News & World Report listed OBU as Oklahoma's highest-ranked college in "Best Regional Colleges."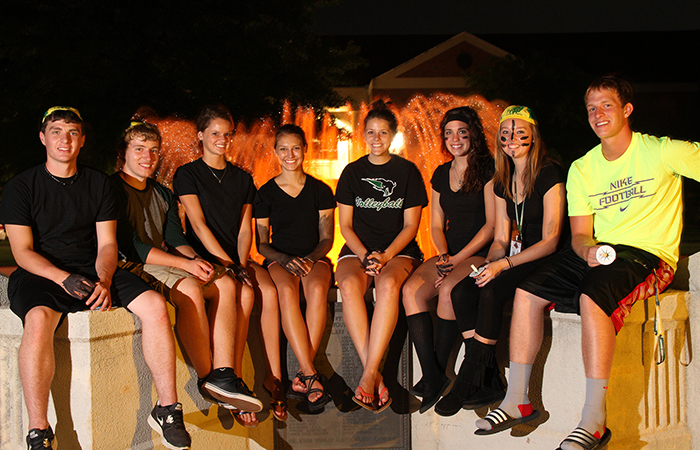 OBU has made the news magazine's "top 10" in its category for 22 consecutive years. The exclusive rankings, which include more than 1,800 schools nationwide, are available at the U.S. News website. They also will be published in the 2014 edition of the Best Colleges guidebook.
"These rankings represent the ongoing faithfulness of OBU's faculty, staff and students to the University's mission, which reflects our commitment to academic excellence," said OBU President David W. Whitlock. "OBU continues to provide the highest quality in a Christian liberal arts education resulting in rankings such as these from U.S. News & World Report for more than two decades."
The U.S. News college rankings, which group schools based on the Carnegie Classification of Institutions of Higher Education, has grown to be the most comprehensive research tool for students and parents considering higher education opportunities. OBU is classified as a regional college because of the University's primary focus on undergraduate education.
According to information provided by U.S. News, the rankings system rests on two pillars. It relies on quantitative measures which education experts have proposed as reliable indicators of academic quality, and on the magazine's researched view of "what matters in education." First, schools are categorized by mission. U.S. News then gathers data from each college for up to 16 indicators of academic excellence. Each factor is assigned a weight that reflects the magazine's judgment about how much a measure matters. Finally, the colleges in each category are ranked against their peers, based on their composite weighted score. A more detailed explanation is available on the U.S. News Web page.