Students 'Serve Shawnee' during 2013 Welcome Week
August 19, 2013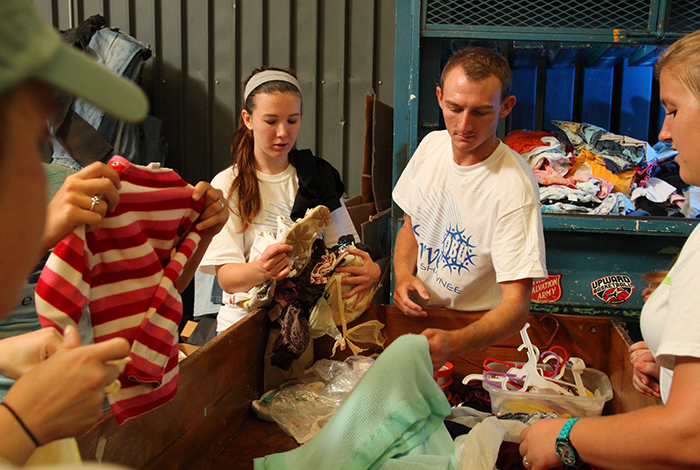 OBU students Emilee Flurry (left), a cross-cultural ministry major from Carrolton, Texas, and Tyler Conway, a biblical studies major from Ardmore, Okla., sort clothing at the local Salvation Army on Monday, Aug. 19. The students joined more than 450 of their fellow classmates to "Serve Shawnee" during OBU's Welcome Week.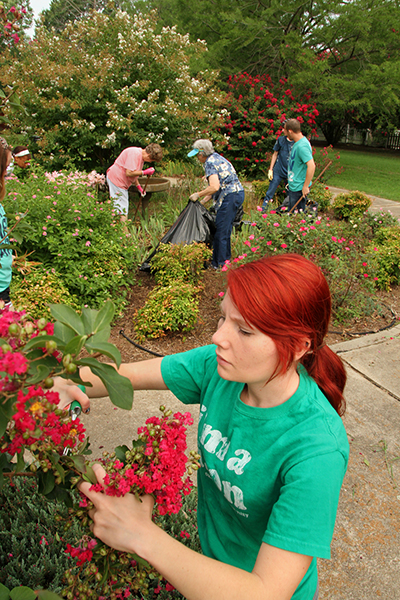 Emma Williams (front), an OBU studio art major from San Diego, Calif., trims foliage at Rose Garden Park during OBU's "Serve Shawnee" service project Monday, Aug. 19. OBU students served at several local venues during the community outreach, including Hope House, Project Safe, Shawnee Middle School, Jefferson Elementary, Salvation Army, C-Bar Ranch, Cargo Ranch, Project Gabriel, and Good Shepherd Chapel.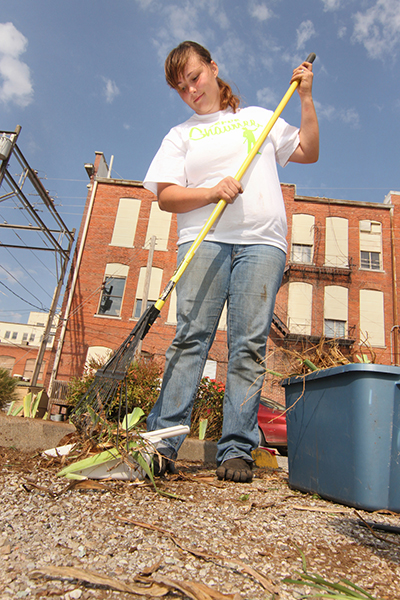 Holly Hutcheson, an OBU psychology major from Shawnee, joins in OBU's "Serve Shawnee" effort Monday, Aug. 19, to clean up downtown areas, tend to city parks and gardens, and serve at other venues. Nearly 100 students also helped in tornado disaster relief near McLoud, Okla.