Professor Releases Books on Faith and Music
July 2, 2013
Dr. Louima Lilite, assistant professor of music at OBU, recently released two books about faith and music -- "Weeding Impatience: Growing in Patience" and "When Music Meets Faith: Reflecting on Musical Terms for a Deeper Faith" -- both published by WinePress Publishing.
"Hurry up! We're late!" … "I need it now!" … "You have to be out the door in five minutes!" … "How long do I have to wait, God?"
In his book, "Weeding Impatience," Lilite addresses these types of messages which can lead to a frenzied, hurried life. The instant-gratification mindset, combined with a drive to cram as much activity as possible into any given day, has made people impatient -- with harmful results to relationships, health, work, finances and even a personal relationship with God. In "Weeding Impatience," Lilite provides a thorough, biblical approach to getting life in order by learning to be more patient in all things.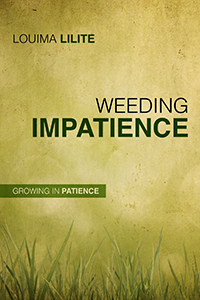 The goal of "Weeding Impatience" is to help the reader on a rewarding journey toward a lifestyle of quiet surrender to God -- with big improvements as the reader learns to reset and experience the peace that comes with patience.
"'Weeding Impatience' expounds on the sin of impatience, its consequences, and how we can overcome this sin through Christ," said Abigail Davidson of WinePress Publishing. "It is wonderfully written with rich choice of words that enhance the overall message. A thoroughly enjoyable and challenging read, this book has a strong and solid biblical message. Firm Scriptural foundation, everyday practical applications, and personal stories increase the overall value of this study."
Music is powerful -- it can bring people to tears, to laughter, to quiet reflection and to boisterous dancing. In "When Music Meets Faith," Lilite uses musical terms and symbols to shed new light on the Christian believer's journey toward and with Christ. The book is equally relevant to someone with years of musical training as well as someone with no musical background whatsoever. The explanations, stories and imagery bring to life the power of music and the wisdom that can be drawn from it.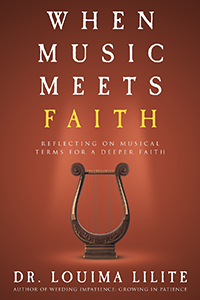 "I finished reading 'When Music Meets Faith,' and I highly recommend this book to anyone whether you know music or not," said Laura Armstrong of Shawnee, Okla. "It was very enlightening as I saw myself in the pages of this book -- and not on the good side. So much to learn on our journey towards being like Christ. And Lou is a good man to teach you lessons on that journey. Honest and easy to understand, it's as if sitting at the table and listening to him talk or listening to Christ speak through him. I will read this book again and again and look closer for God in the things I do each day."
A Haitian-American tenor, Lilite serves the OBU Division of Music in the Warren M. Angell College of Fine Arts. Under the tutelage of Carol Webber, he earned his doctorate at the prestigious Eastman School of Music, where he was awarded the Excellence in Teaching Prize in 2007. Previous study granted him a master's degree in voice performance and pedagogy at Penn State University and a bachelor's degree at Biola University in La Mirada, Calif., with a double emphasis in voice and piano performance.
In 2010, he received OBU's Promising Teacher Award, presented annually to a junior faculty member who has "demonstrated outstanding potential as a teacher and who has the characteristics of one who may be a future recipient of the Distinguished Teaching Award."
He is the coordinator of the annual North Haiti Music Camp in Limbé, Haiti. He also has served as an adjudicator for the Phyllis Triolo Competition and for NATS (National Association of Teachers of Singing) student auditions. He has taught, lectured and coached in the United States and overseas in private lessons, master classes, seminars and summer workshops.
Lilite has performed with the Buffalo Philharmonic Orchestra, the Eastman-Rochester Chorus and Orchestra, the Pennsylvania Consort in Handel's Messiah, the Shawnee Community Orchestra, the Biola Conservatory Chorale and Orchestra in Orff's Carmina Burana, the Sainte Trinité Symphony, maestro Gerardo Edelstein in Saint-Saëns'Christmas Oratorio, and the Penn State University Chorus and Orchestra in Schubert's Mass in G.
"Weeding Impatience: Growing in Patience" and "When Music Meets Faith: Reflecting on Musical Terms for a Deeper Faith" are available on Amazon.com, and elsewhere.