OBU Captures Four NAIA Titles in One Day
March 2, 2013
OBU will long remember March 2, 2013.
The school became the first ever to claim four NAIA titles on the same day Saturday, sweeping men's and women's indoor track, as well as men's and women's outdoor track.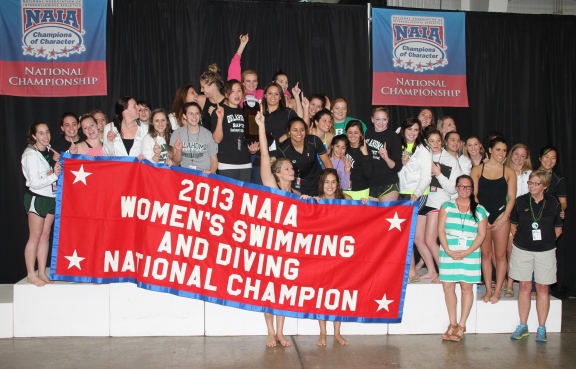 "Four championships are a tribute to the type of student-athlete we have here at OBU," said Director of Athletics Robert Davenport. "I can't think of an instance where a university won four national championships in one day. Congratulations to our athletes and coaches."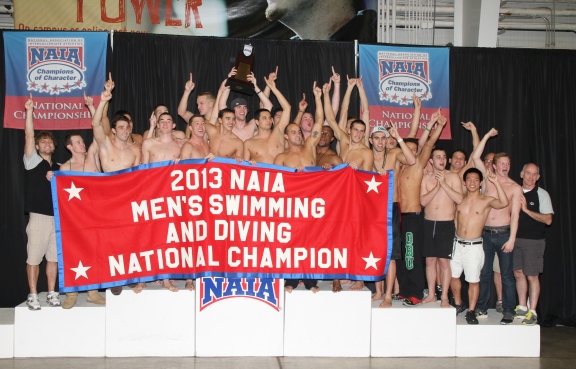 OBU Track Coach Ford Mastin was named NAIA Coach of the Year for both men's and women's teams. Adam Godwin won the Men's Most Valuable Performer of the meet while Akela Jones won the Women's Most Valuable Performer.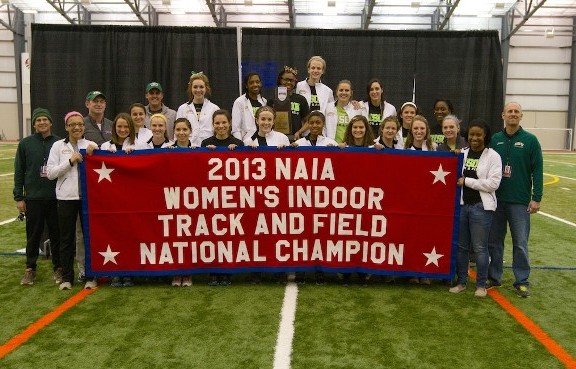 Laura Galarza won Women's Swimmer of the Meet and Lisa MacManus won Swim of the Meet, while Daniel Ramirez won both awards on the men's side. The teams are coached by Sam Freas.
For OBU, it was the fifth NAIA Indoor Championship for the Lady Bison and the first for the men. The men's swim team won its second consecutive title while the OBU women captured their first championship.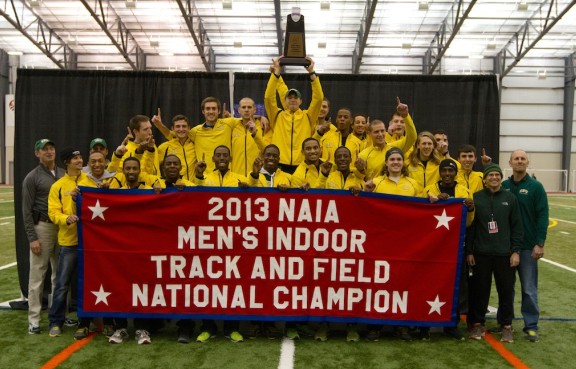 The special Saturday also included the 500th coaching win for OBU softball coach Pam Fink.