Dowler to Perform Junior Recital April 2
March 26, 2013
OBU student Hayleé Victoria Dowler will perform her junior vocal recital Tuesday, April 2, at 7 p.m. in Raley Chapel's Yarborough Auditorium. The community is invited to attend.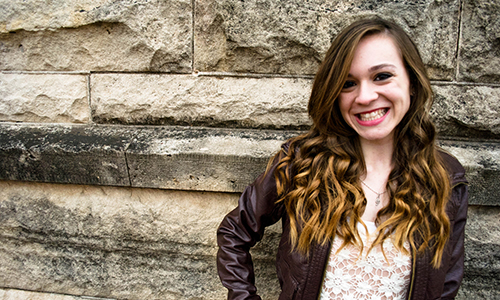 Dowler, a soprano, is a music education major from Bixby, Okla. The daughter of Wayne and Marcy Dowler, she is from the studio of Dr. Mark McQuade, assistant professor of music. During the performance, Dowler will be assisted by Dr. Keith Whitmore, staff accompanist, on piano, and Samuel Briar Andrews, a sophomore tenor from Checotah, Okla.
The recital will include works by Monteverdi, Mozart, Mendelssohn-Hensel, Mendelssohn, Grieg, Still, Charles, Myers, and Sonheim, performed by Haylee Dowler, as well as works by Handel, Schumann, Sondheim, and Charles, performed by Andrews.
During her time on Bison Hill, Dowler has been named to the President's Honor Roll and Dean's Honor Roll. She is secretary of the Bisonettes Glee Club and vice president for OBU's chapter of the National Association for Music Education. Dowler will appear as Shirley Kaplan in Kurt Weil's "Street Scene" at OBU April 19-21.
Following graduation, Dowler hopes to teach music to children, possibly through missions.
The audience is cordially invited to a reception in Raley Chapel Room 142 immediately following the recital.