Author, Minister Christopher Yuan to Speak in Chapel
March 27, 2013
OBU will welcome author and minister Christopher Yuan to Bison Hill to speak in the weekly chapel service Wednesday, April 3, at 10 a.m. in Raley Chapel's Potter Auditorium.
Yuan is a passionate minister with a heart for those working through issues of sexuality and those living with HIV/AIDS. His speaking ministry -- where he testifies about how God has changed his life from a gay man and a promiscuous, drug dealer to a sought-after speaker and Bible teacher -- has reached four continents worldwide.
Along with his mother, Angela Yuan, he is the co-author of "Out of a Far Country: A Gay Son's Journey to God, A Broken Mother's Search for Hope." The memoir is a true account of God's seeking and saving two people who were lost (see Luke 19:10): a mother who was so distraught she had decided to kill herself, and a son whose pursuit of pleasure, money and success led to arrest, prison and a life-threatening illness.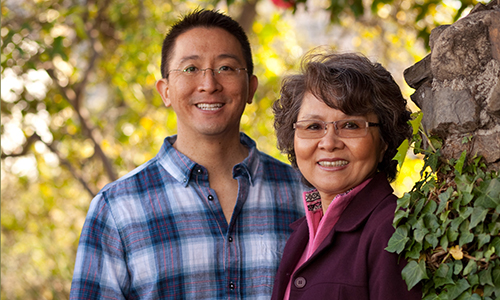 Both Yuan and his mother hit rock bottom, yet at different times they both turned to God. The changes in their lives are nothing short of miraculous. The book's evolving parallel narrative weaves together alternating chapters from two different perspectives: a prodigal son and a prodigal mom. Additionally, the story is a radical call for all to find their identity in Christ and pursue holy sexuality.
Yuan has spoken at both Saddleback Church and Willow Creek Community Church in America and at many conferences including InterVarsity's Urbana and the Moody Pastors' Conference and Men's Conference. He is featured in the award-winning documentary "HOPE Positive: Surviving the Sentence of AIDS." He graduated from Moody Bible Institute in 2005 and Wheaton College Graduate School in 2007 with a master of arts in biblical exegesis, and he currently is pursuing a doctorate of ministry at Bethel Seminary.
Visit Christopher Yuan's website for more information on his ministry.
For information about OBU chapel services, contact the OBU Spiritual Life offices at (405) 585-5700.