Glorious Ruin' Tour Brings National Speaker to OBU
February 19, 2013
Tullian Tchividjian, grandson of Billy and Ruth Graham, will speak at OBU Wednesday, March 6, at 8 p.m. as part of the Glorious Ruin Tour. The worship event, which brings a message of hope amidst suffering, also will feature Christian musician Jon Neufeld.
The community is invited to attend the Glorious Ruin Tour event without cost, but tickets are required. The free tickets are available online at the HUB's website. Doors will open in Raley Chapel's Potter Auditorium at 7:10 p.m., and all seating is general admission.
The Glorious Ruin Tour is named for the book by the same name authored by Tchividjian (pronounced cha-vi-jin), senior pastor at Coral Ridge Presbyterian Church in Ft. Lauderdale, Fla. Tchividjian has written several books exploring Christian issues in today's world.
"Tullian's message of Glorious Ruin avoids the typical mistakes we make when we try to deal with the pain in our lives," the Tour's website explains. "He shows that we don't need answers and explanations as much as we need God's presence in and through suffering. For sufferers, one thing is beautifully and abundantly true: God's chief concern in your pain is to be with you and be himself for you. The good news of the Gospel is not ultimately a defense from pain, it is the message of God's rescue through pain. In other words, our ruin may not ultimately spell our undoing. It may in fact spell the beginning of freedom."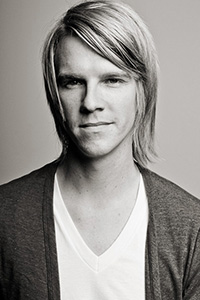 Jon Neufeld
A Florida native, Tchividjian is a visiting professor of theology at Reformed Theological Seminary, lecturer of pastoral theology at Knox Theological Seminary, and a contributing editor to Leadership Journal. A graduate of Columbia International University and Reformed Theological Seminary in Orlando, he is the author of several books including "Jesus + Nothing = Everything" (Crossway) and "Glorious Ruin" (David C Cook). He travels extensively, speaking at conferences throughout the U.S., and his sermons are broadcast daily on the radio program LIBERATE. As a respected pastor, author and speaker, Tchividjian is singularly and passionately devoted to seeing people set free by the radical power of God's amazing grace.
"I am constantly looking for ways to introduce students to the personal nature of God for their lives," said Dale Griffin, dean of spiritual life at OBU. "I am passionate about wanting them to know how much their heavenly Father loves them, thinks of them, cares for them."
"In Tullian Tchividjian's 'Glorious Ruin' tour and book, students will be introduced again to the true and living God who is with us," Griffin said. "Tullian will not attempt to answer the question of 'Why suffering?' or the 'What?' of suffering. While speaking with our students, Tullian will address the 'Who?' of suffering. Who does God prove Himself to be in your suffering? Tullian's message is fresh and full of conviction. Our students and community will be encouraged and strengthened by Tullian's message of hope: God is with us and for us."
Jon Neufeld, age 29, is a member of the Christian rock band Starfield, a Canadian Christian music group from Winnipeg, Manitoba. The group has songs and albums that have charted in Canada, the United Kingdom and the United States. Neufeld does back-up vocals and plays electric guitar alongside his brother, Tim, who is six years his senior. Jon and Tim Neufeld were the original members of the band.