Free Tickets Available for 'Glorious Ruin' Tour at OBU
February 27, 2013
The Shawnee-area community is cordially invited to hear Tullian Tchividjian, grandson of Billy and Ruth Graham, speak at OBU Wednesday,March 6, at 8 p.m. as part of the Glorious Ruin Tour. The worship event, which brings a message of hope amidst suffering, also will feature Christian musician Jon Neufeld.
Attendance at the Glorious Ruin Tour event is free, but tickets are required to ensure adequate seating. Free tickets are available online at the HUB's website. Doors will open in Raley Chapel's Potter Auditorium at 7:10 p.m., and all seating is general admission.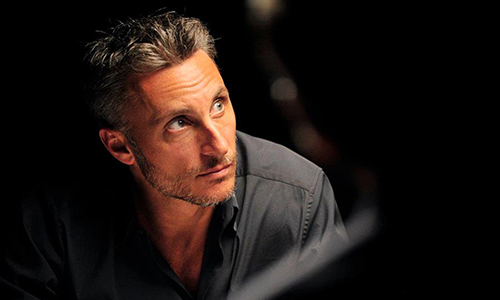 The Glorious Ruin Tour is named for the book by the same name authored by Tchividjian (pronounced cha-vi-jin), senior pastor at Coral Ridge Presbyterian Church in Ft. Lauderdale, Fla. Tchividjian has written several books exploring Christian issues in today's world.
"In Tullian Tchividjian's 'Glorious Ruin' tour and book, students will be introduced again to the true and living God who is with us," said Dale Griffin, dean of spiritual life at OBU. "Tullian will not attempt to answer the question of 'Why suffering?' or the 'What?' of suffering. While speaking with our students, Tullian will address the 'Who?' of suffering. Who does God prove Himself to be in your suffering? Tullian's message is fresh and full of conviction. Our students and community will be encouraged and strengthened by Tullian's message of hope: God is with us and for us."