Faculty to Present Clarinet, Piano, Flute Recital
February 12, 2013
Faculty representing OBU's Warren M. Angell College of Fine Arts will present a recital Monday, Feb. 18, at 7:30 p.m. in Raley Chapel's Yarborough Auditorium. The community is invited to attend the free performance, which will include Dr. Christopher Neal on clarinet, Dr. Mary Chung on piano and Dr. Carlos Feller on flute.
The recital will include Gioacchino Rossini's "Introduction, Theme and Variations"; Willson Osborne's "Rhapsody for Solo Clarinet"; Leonard Bernstein's "Sonata for Clarinet and Piano"; Kaspar Kummer's "Duo No. 1 for Flute and Clarinet"; as well as "Sonata in F-sharp minor" (Appasopnata) by Sigfrid Karg-Elert and "Les Folies d'Espagne" by Marin Marais, performed by Feller.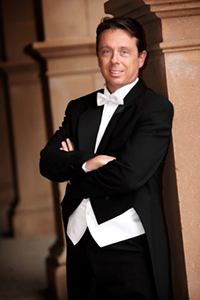 Neal maintains a dual role as interim director of bands at OBU and artistic director of the West Winds Chamber Players, a professional chamber ensemble in Oklahoma City. At OBU, Neal conducts the Symphonic Winds, teaches conducting and music education courses, and instructs the clarinet and saxophone studios. Prior appointments included wind conducting positions at Temple University, McMurry University, Angelo State University and Washington State University. He has conducted ensembles at prestigious conferences, including the College Band Directors Conference, the National Concert Band Festival, the Intercollegiate Wind Festival and the World Conference of the International Society for Music Education.
He earned a doctor of musical arts degree in conducting from the University of Oklahoma, a master of music degree in conducting from The University of Texas at Austin, and a bachelor of music education degree from the University of Oklahoma. He began his teaching career at Waco High School in Waco, Texas, where he assisted in developing an inner-city band program into one of national prominence. Guest conducting appearances have included The United States Coast Guard Band, The University of Oklahoma Wind Symphony in performance at the CBDNA Southwest District Conference, The University of Texas Wind Ensemble, and the Waco High School Wind Ensemble at the National Concert Band Festival.
Chung joined the OBU faculty as assistant professor of piano in 2011. She teaches piano, keyboard and chamber music courses. Additionally, she serves as accompanist for the University Chorale and collaborates with faculty and students for their recitals.
She is an active soloist and collaborative artist, having performed both nationally and internationally in Canada, Puerto Rico, Dominican Republic and Brazil. Her solo awards include first place in the 11th Luis A. Ferré International Piano Competition (Puerto Rico), winner of the William T. Gower Concerto Competition at the University of Southern Mississippi, finalist in the Concerto Competition at the Brevard Music Festival, and recipient of the Music Teachers National Association's Student Achievement Recognition Award. During her doctoral studies, she was the recipient of one of the University of Southern Mississippi Doctoral Assistantship Award, a competitive award for doctoral students who have demonstrated outstanding work.
Chung served as a visiting piano instructor and accompanying coordinator at The University of Southern Mississippi; as an adjunct professor at Belhaven College; and as a piano instructor at the William Carey University, "Appasionato" Music Camp in Dominican Republic, the Blue Lake Fine Arts Camp in Michigan, and "Resonate" Worship Arts Camp in Oklahoma.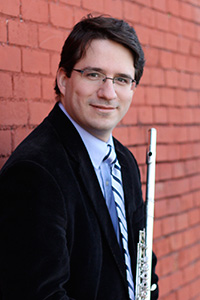 Feller serves as an adjunct instructor of fine arts at OBU. He earned a bachelor's degree from The School of Music and Fine Arts of Paraná, Brazil; a master's degree in flute performance from The University of Southern Mississippi; and a doctorate from The Florida State University. He was a performer and prizewinner in competitions such as the William T. Gower Concerto Competition at USM, the J. Ibert Concerto for Flute and Orchestra, state and regional rounds of the Music Teacher National Association, and the Flute Society of Kentucky Young Artist competition. In 2011, he was selected as one of the participants of the prestigious Young Artist Competition promoted by the National Flute Association.
Playing baroque flute (traverse), Feller is a member of the ensemble Traverso Colore, a chamber group dedicated to historically informed performances on period instruments. Recent performances of the group included the 2011 and 2012 editions of the Florida Flute Convention, and the 2012 National Flute Association Convention. An enthusiast of new music for flute, Feller performed at the International Computer Music Conference in New Orleans, at the International Michel Debost Composition Competition in Curitiba, Brazil, and at the XV Biennial Festival of New Music at Florida State University.
For more information about the recital, call the OBU Division of Music at (405) 585-4301.