OBU to Host Trumpeter Brian Shaw
January 31, 2013
OBU will welcome musician Dr. Brian Shaw to Bison Hill Friday, Feb. 8, for a music career session, instrumental masterclass and Night of Jazz with the Bison Jazz Orchestra. The public is invited to attend all the events.
Shaw is assistant professor of trumpet and jazz studies at Louisiana State University and is co-principal trumpet of the Dallas Wind Symphony. At OBU on Feb. 8, he will lead a music career session at noon in the band hall (Raley Chapel room 103) and an instrumental masterclass at 3 p.m. in Raley Chapel's Yarborough Auditorium. Shaw will join the Bison Jazz Orchestra to present a Night of Jazz at 9 p.m. in the Mabee Suite, located in the Noble Complex.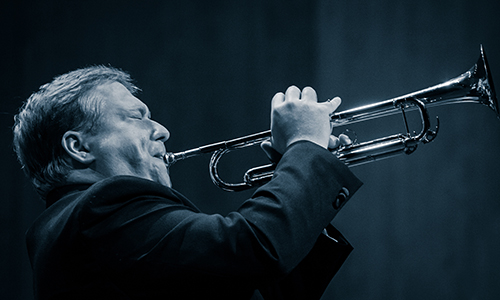 As a Baroque trumpet player, Shaw recorded a solo CD titled "Virtuoso Concertos for Clarino," accompanied by some of New York's finest period musicians. Early Music America declares, "Shaw's tone is beautiful, and his playing unfailingly musical. … His is a voice that will make a major mark on Baroque trumpet playing."
On valved trumpet, Shaw has been a prizewinner in a number of international competitions and is the dedicatee of several new works. He is also active as a jazz improviser and big-band arranger.
This season, Shaw will perform concerts in Philadelphia, Kansas City, Santa Fe and Oklahoma, and he will begin service as a consultant to the new Kenny Wheeler Archive at the Royal Academy of Music in London.
For more information about the events, contact the OBU Division of Music at (405) 585-4301.