American Idol' Band Member to Speak Nov. 19
November 16, 2012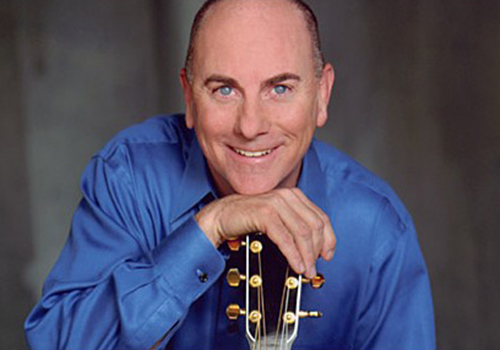 Guitarist Jay Leach, a Los Angeles recording artist and "American Idol" band member, will be on the OBU campus to talk about music ministry and musical careers Monday, Nov. 19, at 6 p.m. The public is invited to attend the discussion in Raley Chapel's Yarborough Auditorium.
Leach's mission statement is: "Art through music to the glory of God." Leach said if a person synthesized his ministry purpose down to just one sentence, it would be simply to edify and encourage the body of Christ.
Leach combines his years as a professional guitarist in Los Angeles with more than a decade of ministry to thousands of people nationally in every imaginable setting as a foundation for discussions about music ministry and musical careers. His lectures offer maturity, time-tested integrity and a level of musical proficiency rarely seen in a church context, all mixed with a healthy sense of humor.
His work on television shows has included "American Idol" with Kenny Rogers, Carrie Underwood, Martina McBride and Kelly Pickler. His work also has been featured on several episodes of "Touched by an Angel," "Matlock," "In The Heat of The Night," "Murder, She Wrote" and "Jake and the Fatman," and on cartoon episodes of "Lilo & Stich," "Hey Arnold" and the Disney Channel's "Dumbo's Flying Circus." His work also has been featured on many TV and radio commercials.
He has worked or recorded with Roy Orbison, Barry Manilow, Gladys Knight, John Denver, The Pointer Sisters and Kirk Whalum, and he has been session guitarist on more than 70 contemporary Christian albums including artists such as Carman, Barry McGuire and Joni Eareckson Tada. He also was the guitarist for the Promise Keepers band. In addition to guitar, Leach has major industry credits on pedal steel, dobro and banjo.
He has recorded seven self-produced albums, including "Infinite Horizon," nine original songs with a solo version of the beloved hymn "Amazing Grace." He is the author of three Mel Bay books on fingerstyle guitar, lap steel and pedal steel.
"If I died tomorrow, I would want people to say, 'He was a happy, honest man who sought excellence as a musician,'" Leach said. "'As a parent and a husband, he was a blessing to his family and his life pleased the Lord.' I feel privileged to be a working musician in L.A. with some of the greatest musicians and guitarists on the planet. I hope to always continue to grow as both an artist and a player and be an inspiration to as many people as possible."