Tickets Available for Oct. 28 Gungor Concert
October 22, 2012
The "liturgical post rock musical collective" known as Gungor will perform at OBU on Sun., Oct. 28, in Raley Chapel's Potter Auditorium. Doors open at 7 p.m., and the concert begins at 8 p.m.
Tickets are now on sale here. VIP tickets, which include a 6 p.m. Q&A session with the lead artist, are $25 per person. General admission tickets are $15 per person.
Gungor's fall tour commenced on the heels of their spring tour with sold-out stops at Gramercy Theater (New York), The Door (Dallas), The Observatory (Santa Ana), Calvin College (Grand Rapids) and Washington, D.C. The Grammy-nominated collective kicked off their tour in Nashville, Tenn., on Oct. 3. The tour will run through the second week of November. Gungor released their last album, "Ghosts Upon The Earth," which garnered them critical-acclaim and a No. 43 spot on the Billboard Top 200 Chart.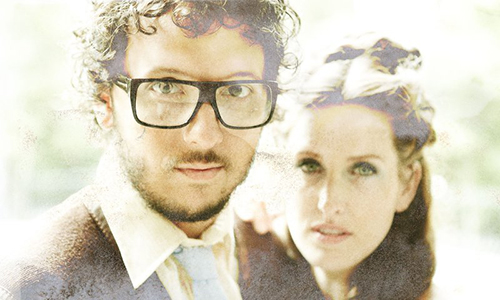 October is a big month for Gungor as they also released "A Creation Liturgy" Oct. 9. The album is a collection of songs recorded live throughout Gungor's 2012 spring tour. Michael Gungor's first book also was released on Oct. 9. The inspirational narrative, titled "The Crowd, The Critic, and the Muse: A Book for Creators," is a story about how to be the best creator you can no matter what your field and reflects the artist's ideas rooted from his own experience.
Michael Gungor is a singer/songwriter living who leads the musical collective called Gungor. The group tours the world performing and leading worship music in both mainstream and religious venues.
For more information on Gungor, visit artist's website here.