Pianist Petronel Malan to Present Guest Recital
October 8, 2012
Grammy Award-nominated pianist Petronel Malan will present a guest recital at OBU on Thursday, Oct. 11, at 7:30 p.m. in Raley Chapel's Potter Auditorium. The public is invited to attend the free performance, which will include works by Hayden, Liszt and Tchaikovsky.
Born in South Africa, Malan began lessons with her mother at age 4, continuing her studies with Adolph Hallis, Joseph Stanford and Albie van Schalkwyk. She debuted with the Johannesburg Symphony at age 10, and subsequently won all major national competitions before moving to the United States to further her studies.
Following a degree at Michigan State University, Malan completed her graduate degrees at the University of North Texas. Her teachers included Steven de Groote, Ralph Votapek and Joseph Banowetz. She also received lessons from legendary American pianist Earl Wild.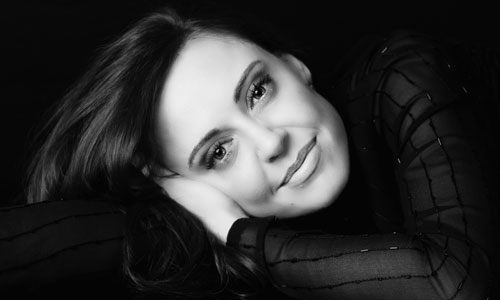 Malan's career was launched following five gold medals in 2000 at international piano competitions throughout the United States, including the Louise McMahon, Missouri Southern, Los Angeles Liszt "Budapest Concert" and Hilton Head International Piano Competitions. She also garnered the grand prize in the 2000 Web Concert Hall Competition and gold medals in both the Grace Welsh Piano Competition and the Entergy Young Artist Award.
Lauded by reviewers as an unmistakably creative force in the classical music industry, Malan's critical acclaim culminated in the nomination of three Grammy Awards, including "Best Instrumental Solo Album" for her debut disc "Transfigured Bach" as an exclusive recording artist for Hänssler Classic. "Transfigured Mozart" (2006) and "Transfigured Beethoven" (2008) followed to great critical acclaim. "Transfigured Tchaikovsky" (2012) includes the world premiere recordings of the art song transcriptions by Isaac Mikhnovsky.
Although residing in the United States, Malan maintains strong ties to her native South Africa. She received the "Rapport/City Press Prestige Award" as one of the "10 Most Inspirational Women in South Africa," and has appeared on magazine covers, fashion spreads and even as picture-clues in crossword puzzles.
The audience is invited to a reception in the Helen Thames Raley Drawing Room following the recital.