First Bison Football Intrasquad Set for Saturday
October 2, 2012
OBU plays its first football intrasquad scrimmage at 1 p.m., Saturday, on the infield of Hurt Memorial Track.
While the format is not yet set, the scrimmage will be an offense vs. defense and not a team vs. team intrasquad, and there will be no kicking game.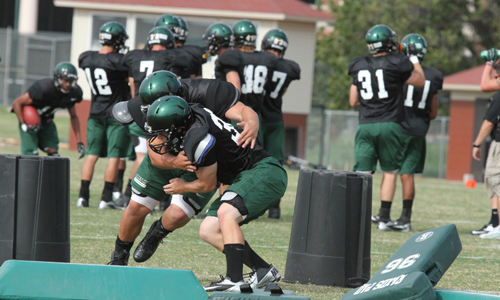 "There's been a lot of excitement generated not only among the players, but we're hearing about excitement in the community," said Bison Coach Chris Jensen.
The first team offense will work against the first team defense and those matchups will continue down the line.
About 85 Bison will suit up for the scrimmage.
Click here for all Bison Athletics news.