Bison Football Dons the Pads
September 25, 2012
OBU went through its first practice with football pads Monday, Sept. 24, with 89 players participating in the first Bison football contact drills since 1940.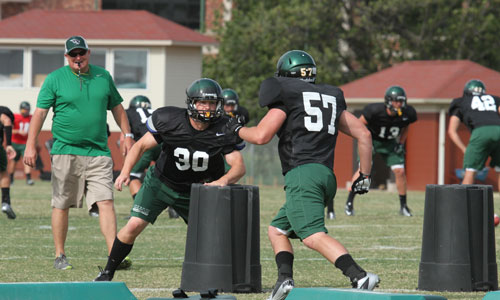 "I think we had a first day," said Bison Coach Chris Jensen. "We looked good in pads, but we have to evaluate film to see how well it went. There always will be surprises when you put the pads on because everybody is the same caliber of player, but some people have a chance to separate themselves and how up and that's where evaluating the film will give us a better indication."
The team will continue contact drills for two weeks before the first intrasquad game at 1 p.m., Saturday, Oct. 6.
Click here for all the news about Bison Athletics.