Profile in Excellence: Chris Brewster, '92
August 15, 2012
Editor's Note: Oklahoma Baptist University alum Chris Brewster, a 1992 graduate, is a 2012 recipient of the OBU Alumni Association's Profile In Excellence Award. The award is given to a former student who has "demonstrated recognizable accomplishment in his or her profession, business, avocation, or life service in such a way as to bring pride and honor to the University." Each year, Profile In Excellence recipients are featured in OBU Magazine.
Chris Brewster, '92, not only values the education he received at OBU, he also invests his life in quality education as superintendent and principal at Santa Fe South Schools, a charter school in Oklahoma City. Brewster and his wife, Christina, '92, have four children who attend the school: Anna, 14; Ben, 11; Jesse, 8; and Lydia, 5.
"OBU provided a very strong foundation for me to launch my career in education," said Brewster, who received the distinguished Milken Educator Award in 2010. "More importantly, I formed an understanding of how a Christian can and should professionally function in a lost world. I am deeply grateful to an institution that exemplifies excellence in the attainment of its mission.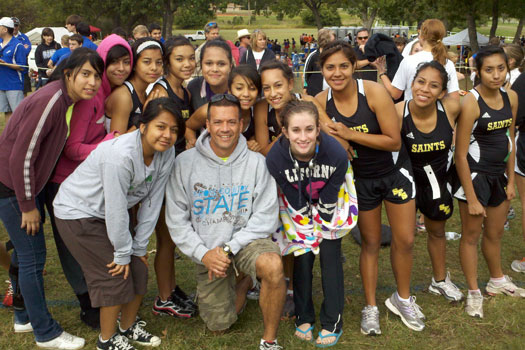 "Throughout its history, OBU has produced individuals who represent the highest levels of mastery in their chosen fields of service. The idea of excellence in the workplace has never been at odds with the high calling of Christ and OBU truly provided an outstanding example of this for me."
Both Chris and Christy are "missionary kids." His parents, Phil and Retha Brewster, '66, served as International Mission Board missionaries in the Philippines. Chris also serves in ministry as pastor of The Well, a new Southern Baptist church plant in Oklahoma City. As a second-generation OBU graduate, he hopes his children will choose to advance their education on Bison Hill.
"I strongly encourage our state, convention and our students to not take OBU for granted," he said. "My prayer is that OBU can continue to raise up generations of Christian activists, those who struggle daily for the cause of the Gospel, lead their families and serve in their communities."
Click the following link to view a full list of previous Profile in Excellence recipients.