OBU Welcomes Class of 2016
August 18, 2012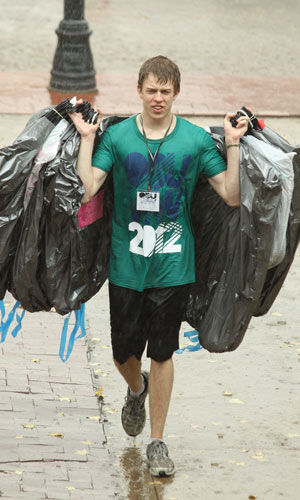 OBU junior Paul Inman, a physics and mathematics major from Okarche, Okla., braves the rain to deliver the wardrobe of a new student to WMU Dormitory on Move-In Day, Saturday, Aug. 18. For the fall semester, OBU will welcome more than 600 new students -- more than 500 of them freshmen -- to Bison Hill.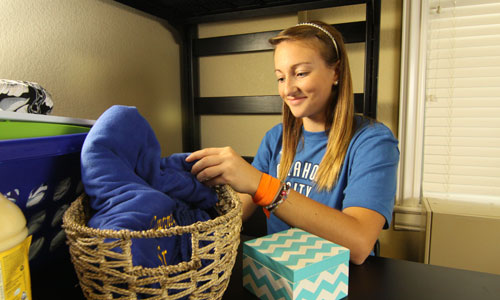 OBU freshman Courtney Carman, a biochemistry major from Stillwater, Okla., gets situated in her new room in WMU Dormitory. Carman was among 500-plus freshman who arrived on Bison Hill Saturday, Aug. 18.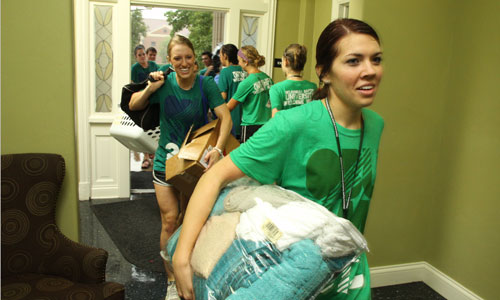 OBU students Cherish Hays (left), from Bristow, Okla., and Tayler Blount, from Sallisaw, Okla., help their fellow Welcome Week Workers move new students into WMU Dormitory.