Marriage, Family Therapy Graduate Degree Approved
August 28, 2012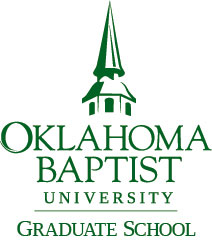 The Higher Learning Commission has approved the addition of a marriage and family therapy degree to the programs offered by the OBU Graduate School. Studies in OBU's marriage and family therapy (MFT) degree program will commence with the Fall 2013 semester.
"The OBU Graduate School is here to help people become leaders in their professions and have an impact in the lives of others," said Dr. Scott Harris, director of the Graduate School. "The addition of this new MFT program demonstrates our continued commitment to serve the needs of professionals here in Oklahoma and beyond."
The marriage and family therapy graduate program at OBU will extend the existing mission of the undergraduate programs into a technical degree program which will equip marriage and family therapists for Christian service in churches, agencies, on the mission field and in private practice. OBU's MFT graduate program will serve as a "mission-critical" initiative by preparing competent professionals who will apply their Christian faith to help a diverse and hurting world.
"A marriage and family therapy graduate degree exemplifies OBU's mission to pursue excellence in all areas of life," said Dr. Stan Norman, provost and executive vice president for campus life. "God created us to love and serve others, and real service is meeting people at their place of need. Graduates with a marriage and family therapy degree will have the training to make a redemptive impact in our churches and communities by bringing professionally-licensed, Christ-centered counseling to hurting families and individuals."
The marriage and family therapy master's degree will be a 45-hour program which will meet requirements for licensure as a marriage and family therapist in the state of Oklahoma. A thesis option is planned for students continuing work towards a doctorate.
"OBU is uniquely positioned to present an academically rigorous program (as will be evidenced by licensure pass rates) that approaches the practice of marriage and family therapy from the Christian perspective and emphasizes Christian values," the University stated in its application for approval by the Higher Learning Commission. "The program will be designed to address critical family and societal needs through the preparation of competent and morally responsible professionals."
OBU previously offered an MFT graduate program in partnership with Christian Family Institute in Tulsa, Okla. The first cohort of students enrolled in 1993. In 2003, enrollment for the MFT program was suspended due to transitions in program leadership and limited recruitment efforts. The final class graduated in spring 2005.
The OBU Graduate School currently offers a master of business administration degree and a master of science in nursing degree. New tracks offering focuses in energy management and global nursing began in August at the Oklahoma City campus.
Visit the OBU Graduate School website for more information.