College of Nursing Adds Three New Faculty
August 24, 2012
OBU's College of Nursing has added three new faculty members for the fall 2012 semester: Janice Carr, assistant professor of nursing (pediatric); Leslie Hobbs, assistant professor of nursing (general); and Joe Rawdon, assistant professor of nursing (surgical).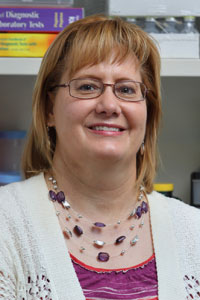 Carr earned a bachelor's degree in nursing from the University of Oklahoma and a master's degree in education, with an emphasis on professional health occupations, from the University of Central Oklahoma. She earned a master's degree in nursing education from the OBU Graduate School in 2011.
She has served as an adjunct faculty member in OBU's nursing program, as well as at Southern Nazarene University. She also worked as a teaching assistant at OBU.
Carr was a health promotion specialist and a manager of education at Norman Regional Hospital. She worked in nursing staff development and process improvement at Integris Jim Thorpe Rehab and in diabetes education and nursing education at Integris Southwest Medical, both in Oklahoma City. She worked as a registered nurse for several years before working in education.
In 2008, Carr was named a "Champion for Children" by the United Way and an "Oklahoma Champion of Children's Health" by Blue Cross/Blue Shield. She received the Corporate Leader Award from the Oklahoma Fit Kids Coalition in 2007. She received numerous other accolades through her career in nursing and education. She is a member of Sigma Theta Tau National Honor Society.
"Janice Carr brings a breadth of valuable experience to our program," said Dr. Lana Bolhouse, dean of the College of Nursing. "Her teaching skills have been helpful to the nursing program in the past as she has worked as an adjunct in multiple semesters."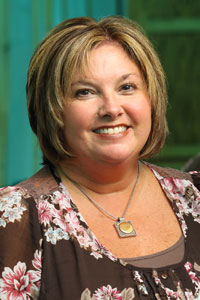 Hobbs is a 1992 OBU alum, graduating with the scholastic predicate cum laude. She earned a master's degree in nursing education from the OBU Graduate School in 2012.
She has worked as a registered nurse for 20 years, with 17 years as a pediatric nurse at Children's Hospital at the University of Oklahoma Medical Center in Oklahoma City.
Since 2009, she has served as director of the pediatric emergency department, with two prior years' experience as manager of the department. From 2005-07, she was an RN supervisor in the pediatric emergency room. She was a registered nurse in the pediatric dialysis unit from 2002-05 and an RN in the pediatric ER from 1999-2002. Her also worked at Midwest Regional Medical Center.
"Leslie Hobbs was an outstanding graduate from both the undergraduate and graduate nursing program," Bolhouse said. "We are blessed to have someone with her level of nursing experience."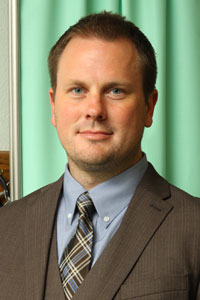 Rawdon earned a bachelor's degree from OBU in 2002 and a master's degree from OU in 2008. He has completed work toward a doctor of nursing practice degree through Oklahoma City University.
He previously taught as an adjunct professor at OBU in 2007 and was a student lab instructor in 2001-02. He most recently worked as an advanced practice nurse on the Hospitalist Team at Unity Health Center (now St. Anthony Shawnee Hospital) in Shawnee. He was an advance practice nurse in the Oklahoma Medical Research Foundation Department of Clinical Pharmacology from 2008-11. He was a clinical registered nurse and a nurse partner at the OU Medical Center Presbyterian Tower ICU from 2001-05.
Rawdon is a member of the National Association of Clinical Nurse Specialists and the Oklahoma Association of Clinical Nurse Specialists. He recently was a member of the American College of Rheumatology.
"Joe Rawdon is an advanced practice nurse with the ability to write prescriptions in Oklahoma," Bolhouse said. "He will be an excellent role model for future male nurses. His passion for teaching will be evident in the classroom."