Music Alums Recognized at Church Music Conference
July 6, 2012
The Baptist Church Music Conference, meeting in Tulsa, Okla., June 3-5, presented its highest awards to two distinguished OBU music alumni: Glenn Thomas Boyd and Adoniram Joseph King.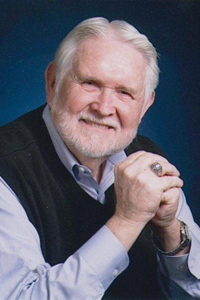 Boyd, a 1958 OBU graduate from Oklahoma City, was honored with the W. Hines Sims Award. The award recognizes church musicians who have given a lifetime of service to others. Boyd graduated from Southwestern Baptist Theological Seminary in 1962. He served as minister of music at three Oklahoma City churches: Calvary Baptist Tabernacle, Dumas Avenue Baptist Church and Mayfair Baptist Church. He also served as minister of music at First Baptist Church in Ada, Okla.; Central Baptist Church in Lawton, Okla.; First Baptist Church of White Settlement in Fort Worth, Texas; and Highland Baptist Church in Lubbock, Texas.
Boyd is a charter member of the Singing Churchmen of Oklahoma and a charter member of Centurymen, a men's choral group sponsored by the former Radio and Television Commission of the Southern Baptist Convention. On Bison Hill, he was a member of the Bison Glee Club, and in seminary, he was a member of the Southwestern Singers.
From 1972-75, he worked as a church music developer in Kenya and Tanzania and taught music, theology and education in the Baptist Seminary of East Africa. From 1975-80, he worked in church music development and theological education by extension in Kenya. From 1980-88, he served as the director of church music for the Baptist General Convention of Oklahoma before being reappointed as a missionary to Kenya in 1988. In addition to his music ministries with the Baptist Theological College of Kenya, Boyd also worked for two years as Kenya mission administrator and for two years as missionary caregiver for the East Africa region.
Boyd and his wife, Jeanine Hart Boyd, a 1959 OBU alum, retired from work with the International Mission Board in 2000. They have two grown daughters and six grandchildren. They are members of Southern Hills Baptist Church in Oklahoma City.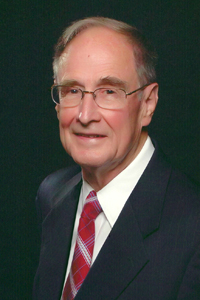 Dr. King, a 1956 OBU graduate originally from Tonkawa, Okla., was awarded the Lifetime Ministry Achievement Award for his church and seminary service. King mentored hundreds of students during his 31 years of teaching at Southwestern Baptist Theological Seminary. He earned a master's degree and doctorate from Southwestern Seminary, with a conducting concentration under Dr. Robert L. Burton, his major professor.
Prior to his time at the seminary, King served at Second Baptist Church in Ponca City, Okla.; Eastwood Baptist Church in Louisville, Ky.; First Baptist Church in Wewoka, Okla.; and Wichita Street Baptist Church in Fort Worth, Texas. Following seminary graduation, he served for 16 years as minister of music at University Baptist Church in Fort Worth. After teaching as an adjunct professor for two years at the seminary, he joined the School of Church Music at Southwestern in 1976. During his 31-year tenure, he established the handbell choir, wind ensemble and instrumental concentration.
In 1990, King became professor of conducting and chairman of the Conducting Department, teaching graduate courses in conducting and coordinating the master's and doctoral degree programs in conducting. He led the Southwestern Singers choir and a scholarship group of 12 singers called King's Praise. The choirs made annual tours, including King's Praise tours to Brazil and Australia. As associate dean in the Performance Division, he was responsible for all performance-related activities.
King is married to Sue Biggs King, a 1959 OBU alum and professor of voice emeritus at Southwestern Seminary. They have two daughters and six grandchildren. In his retirement, King serves as a tax advisor with H&R Block and continues his musical involvement with Schola Cantorum of Texas, Singing Men of North Central Texas and the Broadway Baptist Church sanctuary choir.
The Baptist Church Music Conference featured an OBU Alumni Reunion Choir under the direction of Dr. Ken Gabrielse, dean of the Warren M. Angell College of Fine Arts. Sixty alumni representing six decades of OBU graduates - from the 1950s through 2000s - presented music during an evening concert
Accompanied by Bart Morrison, a 1988 OBU graduate, the choir featured soloist Arnold Rawls, a 1982 alum. The group included retired and present church leaders, former and present denominational leaders, former and present college and seminary professors, and former IMB missionaries. Joe King, who graduated from OBU in 1956, was the earliest alum in the choir, and Michael Ware, who graduated in 2006, was the most recent graduate.
Selections presented by the choir included "Come, Thou Fount of Every Blessings," arranged by Dr. Nancy Cobb-Lippens, a 1973 OBU alum and former faculty member; "This is the Day" by Dr. Warren Angell and Dr. Rose Marie Cooper, a 1959 OBU alum; "Come Unto Me" by Michael Cox, a 1970 OBU alum and former faculty member; and "Not I, But Christ" by Ware.
The concert also featured Christian singer-songwriter, Dennis Jernigan, a 1984 OBU graduate.