OBU Commissions Students to 'GO' in Summer
April 26, 2012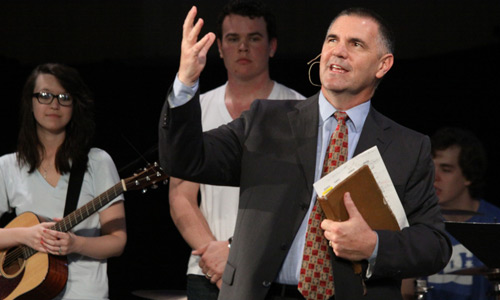 "God is worth the surrender of our whole lives," Odus Compton tells OBU students during a chapel service Wednesday, April 25. Each spring, OBU traditionally conducts a special service to commission students for summer missions endeavors. Compton serves as director of student ministry at OBU.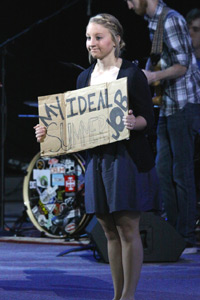 OBU student Christina Perkins, a sophomore from Mound City, Kan., holds a sign signifying the sacrifice of her "ideal summer job" to participate in a missions endeavor in Uganda. When she flipped the sign, Perkins noted that "God is worth it." Part of OBU's mission is to equip students to engage a diverse world, and 57 students will participate in summer Global Outreach (GO) Trips through the university's Avery T. Willis Center.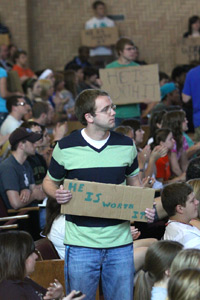 "He is worth it," OBU student Adam Sanders declared via a sign during the chapel service. Sanders, a senior from Checotah, Okla., will serve in South Asia.