Alum Serves International Students in Hawaii
March 7, 2012
A trip to Hawaii may be the vacation of a lifetime for many people. For OBU alum Tram Nguyen, a journey to Hawaii has meant an opportunity to change lives.
Nguyen serves as a mission intern in a two-year contract with the North American Mission Board. She works with the International Baptist Centre, a ministry which serves international students attending the University of Hawaii at Manoa.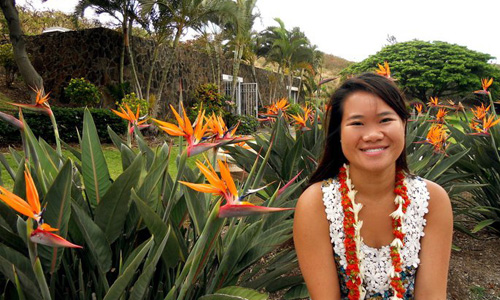 Originally from Vietnam, Nguyen moved to Bentonville, Ark., as a young child. After graduating from OBU in May 2011 with a bachelor's degree in fine arts, she traveled to Honolulu, Hawaii, in August. She later was joined by fellow OBU graduate Caitlin Dacus, an anthropology major, who is serving as a semester missionary for the North American Mission Board.
The purpose of Nguyen's ministry with the International Baptist Centre primarily revolves around developing friendships with international students. The Centre offers weekly English-as-a-Second-Language classes, childcare, Global Café (a coffee house fellowship), international lunches and a Friday-night Bible study. In addition to the weekly programs, Nguyen's group consistently looks for other ways to serve the students any way they can.
"The goal is to serve international students in hope of serving the love of Christ to each one through developing relationships," Nguyen said.
Nguyen said her desire to serve grew from her experiences at OBU. She discovered many opportunities to serve locally and internationally as a student. Conversations with on-campus mentors -- including Dale Griffin, dean of spiritual life, Odus Compton, director of student ministry, Steve Winterberg, former global coordinator, and Lindsey Ruthart, former campus ministry coordinator -- shaped her view of the world and helped her gain a better perspective of what it means to follow Christ and share His love.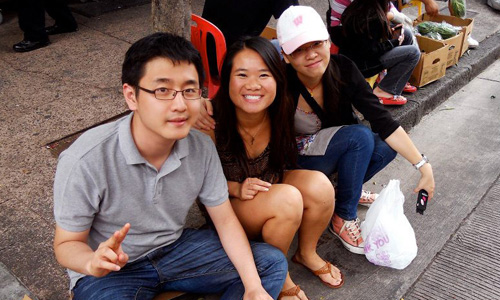 While at OBU, Nguyen traveled twice to India to work with the Kai, OBU's adopted people group. Based on her desire to do mission work internationally, Nguyen said she assumed India was where God wanted her to go. Over time, however, Nguyen felt God put "a passion for working with college students on my heart," she said. Compton encouraged her to consider serving international students in Hawaii. Nguyen prayed and felt God clearly directed her to her current position.
Although Nguyen has graduated from college, her moments of learning have not ended.
"Honestly, I'm still learning," Nguyen said. "Every day God is revealing to me more things about Him, the Word and myself. More than anything I'm learning about God's love for others and me. God is truly a God of all culture. Christ transcends all culture, and I can see Him working in my life, as well as the lives of each student I am blessed to be in contact with."
Nguyen encouraged other OBU alumni to travel internationally on mission trips, emphasizing God's call for all Christians to "live out Christ's kingdom here on earth," she said.
"It is surprising to see how much God will teach you about yourself when you are in an unfamiliar place," Nguyen noted. "By learning about a different culture, you will find that people are not as different as you think. Yes, they may speak a different language and eat things you would never even think of, but once you learn about how another part of the world lives, it breaks down barriers and builds bridges."