Nursing Professor Provides Education in Myanmar
September 26, 2011
Karen Cotter, OBU assistant professor of nursing, recently went on a mission trip to Myanmar in Southeast Asia with a goal to educate underprivileged students in the field of nursing.
Cotter made her journey to the city of Yangon June 2-14. She joined up with an organization called Global Women, a Christian group which empowers women around the globe to make a living and be active in ministries.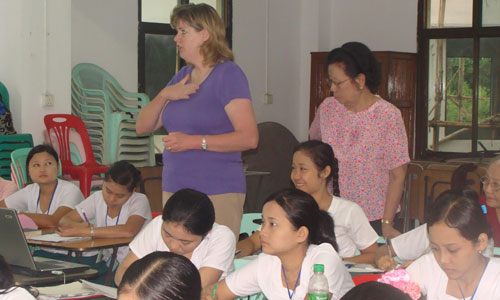 Poverty prevails in Myanmar, and life can be very difficult, Cotter said. School systems in Myanmar include the matriculation test in 10th grade. The test is very difficult and designed to narrow the student population. Those that fail the test cannot proceed with their education and often end up in poverty.
Global Women aims to give young women the opportunity to continue their education in the field of nursing through the ZOE Development Center. Cotter, through Global Women, provided further education to students who were financially unable to attend school or who were ineligible because they had failed the difficult matriculation test. The organization's education includes basic nursing practices, sewing classes and prayer and devotion. The educational opportunity provides young women a chance to make a living so they can support themselves or their families. Many of the graduates provide care in poverty-stricken villages where people are unable to receive medical care, and others work in clinics or local hospitals. Every nursing student also was given a first-aid kit to get them started in their practice.
For five years, Global Women has served as the sole funder for the Myanmar ZOE Development Center nursing training program. Additional support comes from several church groups which donate one bag of rice each.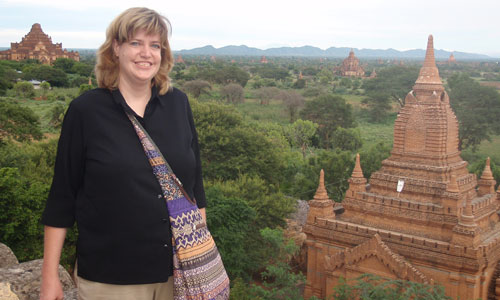 "I found community in Myanmar," said Cotter. "As a nurse, I shared a common bond with fellow travelers and the Burmese nurse educators. My life call is to prepare others for a life of service in caring for others physical and psychological needs. I found myself challenged by the Burmese nurses' example of spiritual mentorship and care as a living and vital part of interactions with students and clients, something that they did beautifully -- a worthy challenge indeed."
OBU encourages its students, as well as its professors, to engage themselves in a diverse world. In a country riddled with poverty and unrest, Cotter was able to be an example to others and provide opportunities to many grateful young women.