Splash' Spring Affair Hits April 9
April 5, 2011
OBU's Campus Activities Board promises an evening of fun and entertainment as they present "Splash Spring Affair" on Saturday, April 9, at 8 p.m. in Raley Chapel. Doors open at 7:30 p.m. for the free performance, and the community is welcome to attend.
The production's directors, OBU seniors Scott Risinger and Melanie Walker, said they selected a theme that would be fun to carry throughout the show -- from the decorations and skits to the stage band songs and more.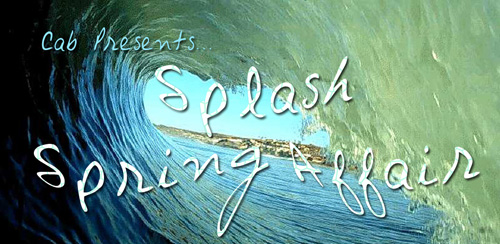 "Since it's almost summer, we figured this would be exciting for everyone," Walker said. "Our aim is to provide OBU with a variety of talent and to broaden the spectrum of typical Campus Activities Board show expectations."
The show will feature eight acts, including from individual instrumentalists with vocals to larger bands, as well as one dance number.
Walker is a pre-allied health: health and exercise science major from Shawnee, Okla., and Risinger is an English major from Oklahoma City.
Campus Activities Board sponsors three major talent and variety shows each academic year: Biggie, Freshmen Follies and Spring Affair. Biggie is reserved for upperclassmen, Follies for freshmen and Spring Affair is open to all classifications for participation. Acts and emcees must audition to be a part of each show.