Two Personnel Named to New Posts
February 7, 2011
Two members of the OBU faculty and staff are being promoted to new responsibilities at the start of the university's spring semester, OBU President David W. Whitlock announced on Monday.

Gene King, associate professor of business, has been promoted to associate director and chief marketing officer for the OBU Graduate School. King, who joined the OBU faculty in 2006, will teach as adjunct faculty with OBU's Paul Dickinson School of Business.

Marty O'Gwynn, associate vice president for university communications, has been promoted to associate vice president for university advancement and assistant to the president for special projects. In his advancement role, O'Gwynn will oversee the university's athletic fund raising efforts. O'Gwynn joined the OBU staff in 1991 and has served as the institution's chief communications officer since 2005.

"These two individuals have served OBU well, and we are pleased to announce these new posts which will allow them to continue helping us fulfill our distinct mission of Christian higher education," said Dr. Whitlock.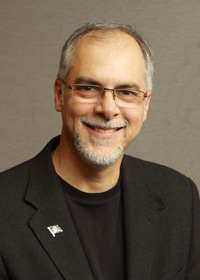 In his new role, King will develop and implement the marketing strategy and plan for the OBU Graduate School and for each graduate program. Working with Dr. Scott Harris, director of the OBU Graduate School, King will implement a series of activities to enhance awareness of the school and recruitment of graduate students. The OBU Graduate School is housed at 111 N. Harrison in downtown Oklahoma City.

"As a professor, Mr. King has helped OBU implement highly successful graduate learning experiences through international study," said Dr. Stan Norman, OBU provost and executive vice president for campus life. "His rich background in marketing research and program implementation make him uniquely qualified for this position. As we expand our graduate offerings in coming years, he can provide strong leadership in attracting students."

With more than 14 years of teaching experience at the collegiate level, King has taught primarily in the fields of international business and marketing. Before teaching, he marketed industrial products in the Middle East for a leading multinational corporation of industrial flow control products. He has led numerous student teams in conducting international market research on consumer products, industrial products, and on shopper behavior of customers of a major international retailer. This research has included projects targeting countries in South America, Europe and Central America.

King has led several OBU undergraduate and graduate student groups on academic trips to Brazil, Europe, and Mexico. He has lived in numerous countries including Brazil, China, Dubai, Egypt, Malaysia, Nigeria, and Saudi Arabia.

King earned a master's degree in international management and a bachelor's degree in anthropology and environmental science from Baylor University. He and his wife, Lucy, have been married for 24 years. The Kings have seven children: Nathan, 21, an OBU junior; Naomi, 19, an OBU sophomore; Hannah, 17, an OBU freshman; Ruth, 12; Seth, 10; Daniel, 8; and David, 5.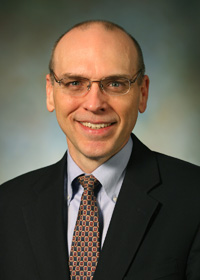 In his new post, O'Gwynn will serve as part of OBU's development team, reporting to Will Smallwood, OBU vice president for university advancement. He will have an expanded role as director of the university's Bison Athletic Association, and will continue to supervise the OBU sports information office. He also will coordinate administrative projects as directed by President Whitlock, including work related to OBU's strategic planning and major university events.

O'Gwynn will continue to direct OBU's communications staff while the university conducts a search for a new chief communications and marketing officer.

"I am particularly excited about the expanded role and influence of Mr. O'Gwynn," said Whitlock. "With this promotion I will have the opportunity to work more directly with Marty on university initiatives including strategic planning."

"This new position allows OBU to benefit from Mr. O'Gwynn's long-time involvement with the university's athletic programs, and his personal knowledge of our institution's history," said Dr. Norman. "As we expand our athletics programs with the addition of new swimming, lacrosse and football teams, we are delighted to have a strong proponent of our athletic programs leading the effort to gain greater support for Bison and Lady Bison programs."

O'Gwynn joined the university as director of public relations in 1991 and moved to the post of Executive Director of the OBU Alumni Association in 1996. He supervised both alumni programs and public relations efforts from 1999-2003. In 2005 he moved from the alumni post to his role in university communications. He also has served as administrative director of the Bison Athletic Association and has been the play-by-play announcer for OBU women's basketball since 2001.

O'Gwynn earned a bachelor's degree in journalism from Baylor University and a master of arts degree in communication from Southwestern Baptist Theological Seminary. He was named an honorary alumnus of OBU in 2001. He and his wife, Deborah, have been married for 25 years. They have two sons, Andrew, a 2009 OBU graduate, and Timothy, an OBU junior.