OBU Celebrates Christmas with Fine Arts Chapel
December 8, 2010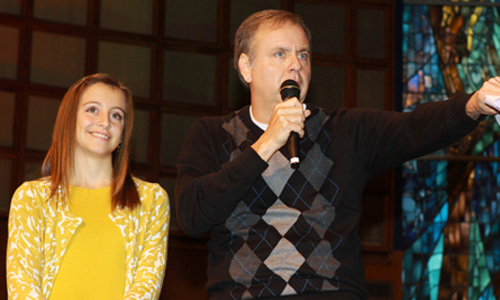 Continuing a 10-year tradition, Meg Reeder (left) joins her dad, Dr. Dan Reeder, to emcee OBU's Fine Arts Christmas Chapel on Wednesday, Dec. 8, in OBU's Raley Chapel. Dr. Reeder serves as Albert J. Geiger professor of business at OBU.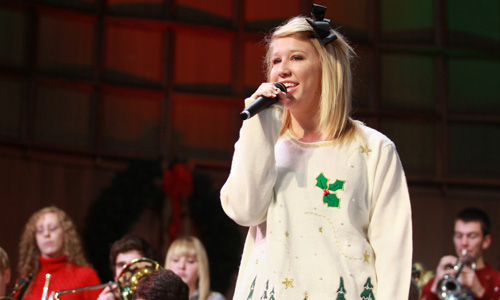 Karlie Clifford, an OBU sophomore from Oklahoma City, sings "Christmas Time is Here" with the Bison Jazz Orchestra during a Fine Arts chapel service Wednesday, Dec. 8. The special Christmas chapel is a long-standing tradition on Bison Hill.

To view more pictures from the Fine Arts Christmas chapel, visit OBU's Facebook page.