Inaugural Faculty Hall of Fame Inductees Announced
November 1, 2010
To honor former OBU faculty members who were master teachers, making a significant impact on OBU students, the university will induct its inaugural Faculty Hall of Fame class during the Centennial Homecoming chapel service Saturday, Nov. 13, at 10 a.m. in Raley Chapel.

The inductees include Dr. Warren M. Angell, Max Brattin, Dr. Rhetta May Dorland, Dr. James E. Hurley, Eddie Hurt Jr., Dr. Juanita Millsap, Dr. William R. Mitchell, Dr. James Newton Owens, William Thomas Short, Dr. Rowena Strickland, Dr. James Samuel Timberlake and Dr. Warren Forbes Yarborough.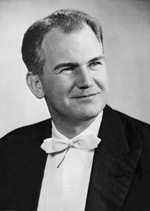 Angell, dean emeritus of OBU's Warren M. Angell College of Fine Arts, served the university from 1936-76. He was the youngest college dean in America at age 27, and won much acclaim as a choral director while at OBU. During his tenure, he built a College of Fine Arts with a faculty of 29 and an enrollment of 300. In addition to his academic leadership, he was a respected teacher, a noted composer and arranger, a widely recognized pianist, and a well-known choral conductor. In 1938 he founded the Bison Glee Club and directed the organization until 1975. He also founded the Bisonette Glee Club in 1954 and the Tuneclippers in 1962. He published more than 50 choral compositions and four piano pieces. He also wrote and published five books on vocal and choral techniques. Angell died in 2006.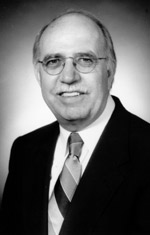 Brattin, professor emeritus of economics, served at OBU from 1966-2000. An OBU graduate, Brattin joined the university as assistant professor in 1966; achieved tenure in 1969; promoted to associate professor in 1980; and was named professor emeritus in 2001. During his career he taught a variety of classes in economics and business. He served as OBU's NAIA faculty representative for 12 years. In 1984, he received OBU's Distinguished Teaching Award, the highest award given to a faculty member on campus. He was part of the Faculty Council 15 times, serving as chairman three times. Brattin was active with the student body, sponsoring groups such as Sigma Delta Phi, Delta Mu Delta, Phi Beta Lambda, Omicron Delta Kappa and Mortar Board.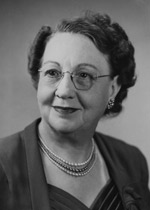 Dorland, professor of drama and theatre, served the university from 1919-56. She was the first speech and theatre professor on Bison Hill, and her title was "instructor in expression and dramatic art." Her ability to teach and coach students in public speaking was legendary. In 1920, she founded the OBU Dramatic Club; the name changed to College Players in 1935. Through the years, hundreds of students preparing for ministry took her course "Vocal and Literary Interpretation of the Bible," designed to help ministerial students in oral reading of the Bible. The 1949 yearbook, Yahnseh, was dedicated in her honor. In 1956, the OBU board of trustees named the theatre in historic Shawnee Hall for her and launched a campaign to renovate the facility. In 1965, the university awarded her an honorary doctorate. Dorland died in 1976.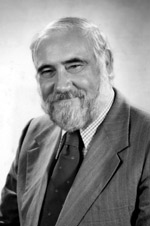 Hurley joined the OBU faculty in 1962 as an associate professor of biology and was promoted to professor of biology in 1968. He served at OBU until 1998. During his time on Bison Hill, hundreds of biology and pre-medical students under his tutelage won admission to medical school or to graduate studies. He received the university's two highest honors: the Distinguished Teaching Award in 1982 and the Meritorious Service Award in 1994. He was inducted into the Oklahoma Higher Education Hall of Fame in 2003 as one of the most respected professors on the OBU campus and among educators across the nation. He expressed support for future OBU students with a gift of $1.5 million, which established the James E. Hurley Professorship in Biology and the Hurley Science Scholarship. Hurley died in 2004.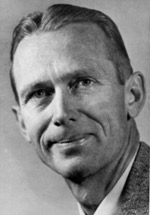 Hurt served at OBU from 1935-55 as coach and director of physical education. He graduated from OBU in 1929. He coached track at OBU from 1936-55. He also coached football from 1935-38, and basketball from 1938-44 and 1945-47. He served as OBU's athletic director throughout his tenure and was chair of the physical education department. His track teams won 13 consecutive Oklahoma Collegiate Athletic Conference championships. He left OBU in 1954 to work with the Brotherhood Commission of the Southern Baptist Convention. He returned to OBU in the 1970s to work as a part-time development officer. Hurt died in 1996. OBU's track complex was named the Eddie Hurt Jr. Memorial Track Complex in 2008.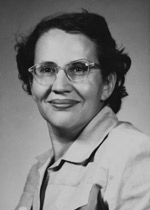 Millsap served the university from 1953-82 as associate professor of nursing and chair of the Nursing Department. As a founding member of the nursing faculty, she worked with doctors and the OBU administration to establish the first baccalaureate nursing degree in Oklahoma. The School of Nursing established the Juanita G. Millsap Faculty Award for caring in 1976. After her formal retirement in 1980, she served as acting dean of the School of Nursing for two years on a part-time basis. She was elected to the Oklahoma Higher Education Hall of Fame in 2000. OBU awarded her an honorary doctorate in 2002. Millsap was an avid collector of information and memorabilia concerning Florence Nightingale, and she left her collection to the university after her death in 2006.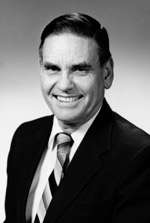 Mitchell, professor emeritus of English, arrived at OBU in 1958 on a week's notice to fill a position vacated by a faculty member. He stayed 37 years until 1995. He taught English courses and was chair of the department. He also served as dean of the College of Arts and Sciences from 1973-82 and was dean of Unified Studies before returning to the classroom full time. He received OBU's Distinguished Teaching Award in 1987 and the Meritorious Service Award in 1995. In addition to his classroom expertise, Mitchell is a published poet and a playwright. Shawnee Little Theatre produced his play "Tilghman" in 1992, and he wrote "Cloud of Witnesses" about OBU's first 13 presidents. Since his retirement, Mitchell has served as a pastor in Southern Baptist churches in Oklahoma and Colorado.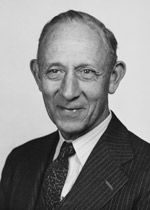 Owens, professor of modern languages, served at OBU from 1917-19 and 1923-56. During his 36 years on Bison Hill he taught physics, mathematics, history, philosophy, Greek, Latin, German and Spanish. In 1919, OBU seniors gave him the title "Uncle Jimmy," which was a term of endearment more than a nickname. He was known for the rocking chair where students were told to sit when visiting his office. At the invitation of the student newspaper editors, he penned a weekly column imparting wisdom titled "Uncle Jimmy Says." In 1947, OBU named its arts and science faculty office building J.N. Owens Hall, and the university recognized him with an honorary doctor of humanities degree in 1953. During his retirement he wrote several books including "Annals of OBU," a history of the university through 1955. Owens died in 1972.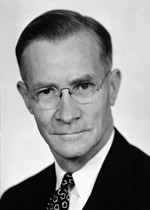 Short, professor of mathematics, taught at OBU from 1915-47. When he died in 1947, he was the only remaining faculty member or administrator who had served the university from its 1915 opening in Shawnee Hall. He was vice president of the Oklahoma section of the Mathematical Association of America and a frequent contributor to mathematic journals. On campus, he was known for his annual chapel speech, "The Importance of Little Things." Dr. John R. Raley, OBU's longest tenured president, said Short "reflected the highest in varied relationships -- as a student, a teacher, and a friend."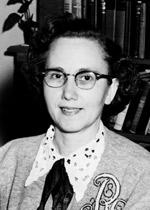 Strickland, distinguished service professor of biblical studies, served the university from 1953-80. She blazed the trails for women in Baptist circles, but even more, she was a great teacher. She rose to the rank of professor in 1962. In 1977, she was the fifth professor and the first woman to receive OBU's Distinguished Service Professor title. Former students established a fund to support a professorship in her name. The fund and proceeds from her estate endowed the Rowena Strickland Professorship in Bible. Each year the School of Christian Service awards the Rowena Strickland Scholarship to a worthy religion student with an interest in biblical studies. Strickland died in 1997.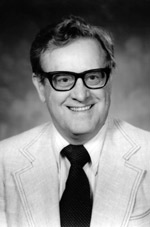 Timberlake earned a bachelor's degree from OBU in 1940. Following military service and graduate studies, he served as professor of religion from 1950-88. He taught a range of subjects including Greek, Bible, Christian doctrine and theology. He served as chairman of the Division of Religion and Philosophy, and he frequently preached in Oklahoma churches. Timberlake mentored many ministry students, as well as several junior colleagues, and he served as sponsor of the Ministerial Alliance. He was a member of the American Academy of Religion, Southwestern Baptist Association of Teachers of Religion and the American Association of University Professors. Timberlake died in 2005.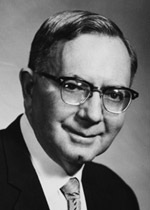 Yarborough, distinguished service professor of religious education, served on Bison Hill from 1925-58. It was his desire to have a former student serving in every mission field of Southern Baptists to make a "slight" contribution to world missions, thereby multiplying the results of his labor. In 1932, Yarborough became the third man in the history of Southwestern Baptist Theological Seminary to receive a doctorate in religious education. He served as chairman of the Division of Religion and Philosophy from 1934-58. OBU honored him as the Distinguished Service Professor of Religious Education in 1953. In addition to teaching, he served as assistant to Dr. Raley, OBU's eighth president, and as chancellor. Yarborough died in 1965.



Any emeriti or former full-time faculty member who has an exemplary teaching career at OBU is eligible for the award. The OBU Faculty Handbook lists seven aspects of excellence in teaching: teaching with a knowledge of the subject matter, ability to communicate, organization and planning, and self-criticism and improvement; interest in students; professional development; research and writing; the life of the mind; service to the university; and Christian faith and professional life.

More information about campus awards for faculty and staff can be found online by clicking here.