OBU Welcomes 400-Plus Freshmen
August 23, 2010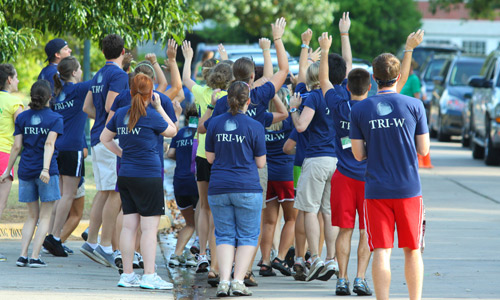 Welcome Week Workers, known on campus as "Tri-Ws," eagerly wait to unload the possessions of freshmen arriving on campus Saturday, Aug. 21. OBU upper classmen return to campus early to help welcome freshmen and transfer students to Bison Hill.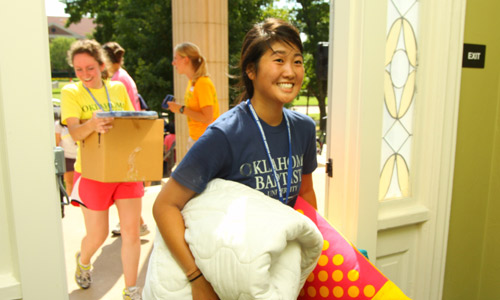 Sophomore Tori Thomas, a pre-counseling major from Owasso, Okla., helps a freshman move in to WMU Dormitory Saturday, Aug. 21, during Welcome Week festivities on Bison Hill. More than 400 freshmen joined the campus community on Move-In Day.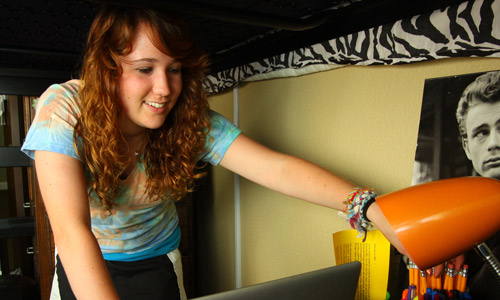 Freshman Sara Wilson, an art major from Broken Arrow, Okla., gets situated in her new room in WMU Dormitory. Wilson was among 400-plus freshman who arrived on Bison Hill Saturday, Aug. 21.