OETA Features Harvest Farms
February 5, 2010
OETA producer Derek Watson, a 2006 OBU graduate, recently filmed and aired a feature about Harvest Farms, a therapeutic horse riding center in Shawnee. Watch the feature about the hope and confidence Harvest Farms brings to special-needs children, including Charis Joza, daughter of David and Tonya Joza of Shawnee. Tonya is a 1996 OBU graduate, and David recently served as OBU director of human resources. 

Harvest Farms was founded by Dr. Jackie Wilks, a former OBU faculty member who currently is receiving medical treatment for cancer in South Korea. Wilks has operated Harvest Farms with her husband, former OBU professor Dr. Tom Wilks, since 2004.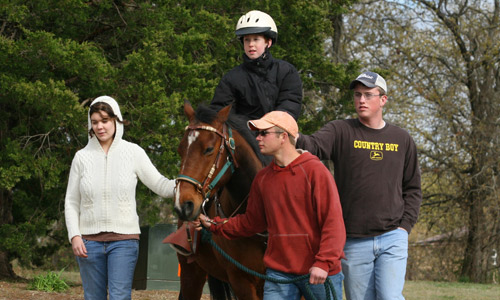 Oklahoma Baptist University students share God's love through the ministry of Harvest Farms.