Alum Publishes Children's Bedtime Storybook
November 16, 2009
Deanne Maynard, who attended Oklahoma Baptist University more than 25 years ago as an elementary education major, has published a children's book titled "A Whisper on Your Pillow." The book is slated to be released Dec. 8 - just in time for Christmas. 

The story is about a mother putting her kids to bed and the routine they go through. She tells the children that while making up the bed that day, "I hugged your pillow tight and whispered into it a secret for you to listen to tonight." If the children listen closely, they will hear her say, "I love you." She sends them to bed with the comfort that they are loved and that she will be nearby as they sleep.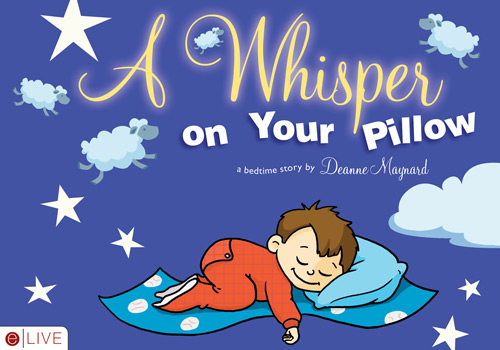 Maynard, who attended OBU from 1983-85, began writing poems years ago. Many friends encouraged her to publish some of her work, but she never thought twice about it.

Maynard said she had no idea how to get something published. But a friend of Maynard has published a few books, and seeing her friend's success gave Maynard the courage to take a chance. A poem she wrote for her friend's children is the story she decided to send in for publishing through Tate Publishing Company in Mustang, Okla.

Maynard said she hopes the book will bring joy to children. She plans to publish many more stories for all ages.

"A Whisper on Your Pillow" is available through the Tate Publishing Company Web site at http://www.tatepublishing.com/. It also will be available through Barnes & Noble, Borders, Hastings and Amazon.com.