Hall Presents Papers at International Meeting
September 29, 2009
Dr. Kevin Hall, Oklahoma Baptist University Hollums professor of religion, presented two papers at the International Meeting of the Society of Biblical Literature in Rome during summer 2009.

His paper, "Poetics Justice: Can a Preposition Make Hannah a Priest?" was delivered to the Historical Books of the Hebrew Bible section. His paper, "Re-conceiving the Virginal Conception: Hannah as a Matrix of Fresh Understandings" was delivered to the Synoptic Gospels section.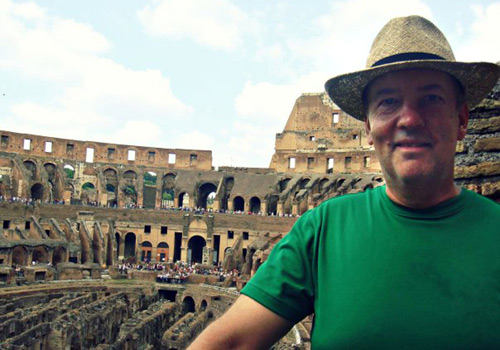 "It was an opportunity of a lifetime," Hall said. "I'm grateful that OBU funds such opportunities for faculty. I learned a great deal from the scholarly exchange at an international conference. I was able to receive feedback on my work from Catholic, Protestant and Jewish scholars from seminaries and universities from such diverse countries as Israel, New Zealand, Canada, Austria and Africa. The dialogue among scholars of various ethnic and cultural backgrounds was quite stimulating.

"The opportunity to visit and see firsthand the ancient sites of the 'Eternal City' of Rome deepened my awareness of the power of ideas to shape, for better or worse, the entire world."

The Society of Biblical Literature is the world's largest professional biblical studies society, with an international membership of more than 8,500. The international meeting in Rome was attended by scholars from more than 40 countries.