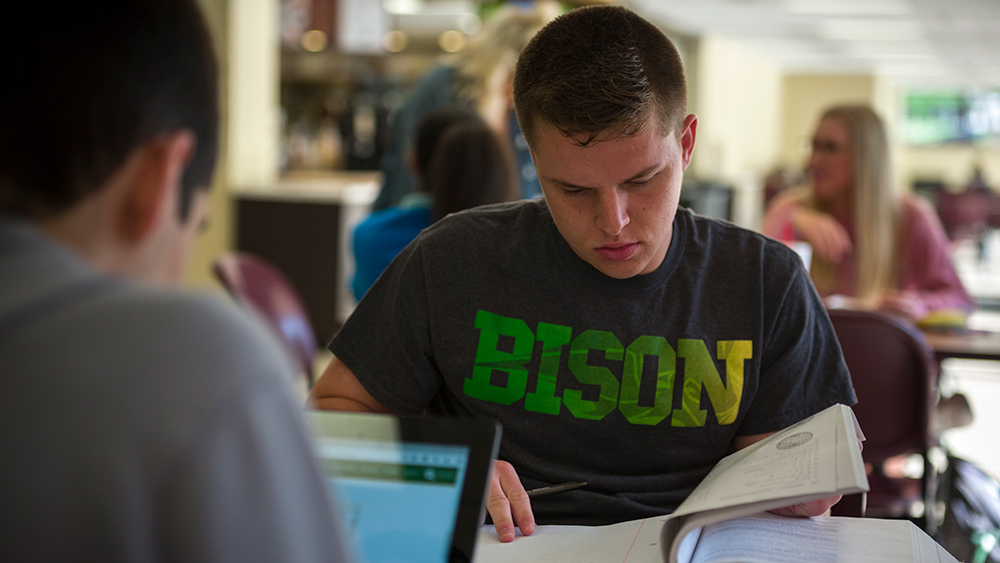 Qualification to compete for the Full Tuition University Scholarship award requires a 32 ACT or 1420 SAT (Critical Reading and Math only) and a 3.75 High School GPA. Candidates must provide the following documents to the University and should be postmarked no later than Monday, January 7, 2019 for consideration:
Application for admission to OBU
Current high school transcript
ACT or SAT scores
Current resume exhibiting leadership, involvement in school, church, community and work activities.
Letter of recommendation from a teacher attesting to your academic accomplishments and abilities.
500-1000 word essay addressing one of the following questions:
1) Familiarize yourself with the mission statement of the university. How might these concepts be strengthened through your OBU education? How might you demonstrate them in your chosen profession? Read about our mission here.
2) Imagine you are returning to OBU for your 10-year reunion. What are two or three of the major accomplishments you are eager to share with your class, and how will you say your OBU education helped you to achieve these goals?
3) Identify an educational, social or economic trend you think will have a significant impact on your chosen profession, and describe some leadership qualities you possess that will help you respond to that trend and have a positive impact on that professional field.
Applicants will be notified by January, 21, 2019. Interviews will be held on campus, Friday, February 15, 2019 and Saturday, February 16, 2019.
Scholarship is limited to 16 hours per semester for eight semesters or until completion of degree. Scholarship does not cover January or summer term tuition.
We request that you complete and submit the FAFSA to OBU by February 1, 2019 in order to minimize your out of pocket cost for tuition, fees, room, and board. Many of our current students receive additional institutional aid regardless of their qualification for federal aid.
OBU Residual ACT test scores will be accepted for University Scholar purposes through December 6th.. Testing reservations can be made through OBU Testing Services at 405.585.5261.
View remaining eligible OBU Residual Dates for University Scholar applicants.
If you have questions regarding the University Scholar process please feel free to contact the Admissions Office at 405-585-5000 or 800-654-3285.