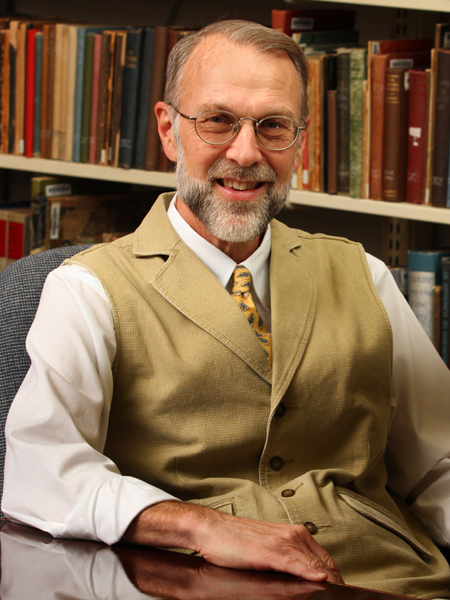 Dr. John Powell
Professor of History
| | |
| --- | --- |
| Office Location | Owens Hall, 324 |
| Phone (Office) | 405.585.4160 |
| OBU Mailbox # | 61222 |
| Email | jd.powell@okbu.edu |
Biography
Dr. Powell has been a member of the OBU faculty since 2004, specializing in nineteenth-century British religion, culture, and politics. He is currently working on a study William Gladstone's early political career. A fellow of the Royal Historical Society, he serves on the editorial board of the Journal of Liberal History.
Education
Ph.D., Texas Tech University
Courses Taught
HIST 2013: European Civilization: History
HIST 2023: Western Civilization: History
HIST 3123: East Asia: Politics and Culture
HIST 3463: Modern Europe, 1815-Present
HIST 3513: Britain from 1603
Selected Publications
"Select Document: W. E. Gladstone, 'Parliamentary Doings with the Irish Church'." Irish Historical Studies 42, no. 161, forthcoming. 
"Simplicity and the Religious Past in Victorian Britain." Nineteenth-Century Prose 43/1-2 (Spring/Fall 2016): pp. 436-44.
Guest Editor. "Religion and Prose," a special number of Nineteenth-Century Prose 39/1-2 (Spring/Fall 2012), including "Our Conversations Always Were Serious," pp. 527-40
"Gladstone and the Colonial Church Clause: An Episode in Church-State Relations, 1849-1850," in Tradition and Formation: Claiming an Inheritance: Essays in Honour of Peter C. Erb, ed. Michel Desjardins and Harold Remus (Kitchener, Ont: Pandora Press, 2008): 153-172.
"This Ball of Liberty," Books & Culture, (Jan./Feb. 2008): 36-38.
"Eric Clapton: Suspectible to Truth," in First Things, On the Square, 7 Jan. 2008: online 
https://www.firstthings.com/web-exclusives/2008/01/eric-clapton-susceptible-to-th