by Kenny Day
OBU's Marriage and Family Therapy (MFT) graduate program is built around the mission of transforming lives and bringing healing through the power of therapy. Students and faculty offer counseling services to the campus community, providing high quality therapeutic services to bring healing to individuals, couples and families alike.
In early April, OBU opened a new location for the Ronald N. and Lou T. Kemp Marriage and Family Therapy Clinic on Kickapoo, just south of the Art Building and Art Annex. Funding for the renovation of this facility came from the University along with a $200,000 grant from the Avedis Foundation, a local charitable organization with a "vision to measurably improve the health, wellness and quality of life" for local citizens. Dr. Ronald Kemp, '58 and his wife, Lou Kemp, '57, provided $250,000 to establish an endowment for ongoing operational needs for the clinic.
The new clinic will serve not only the OBU campus but also the greater Shawnee community as well, and will feature graduate level therapists in the Marriage and Family Therapy program. OBU MFT faculty and the clinic director provide ongoing clinical supervision in order to ensure high quality services for all clients. Therapists work with their clients to encourage a strengths-based approach to healthy living that incorporates mind, body, faith and community. The MFT Clinic commonly treats a range of issues including depression, anxiety, relationship concerns, grief, faith concerns, self-harm, addiction and a variety of other health issues.
The building was modified to include eight counseling rooms and an office for the counseling clinic's director. It also includes space for faculty members and students in the MFT program.
Dr. Canaan Crane, director of the MFT program and associate professor of psychology, is excited about the benefits the new facility brings to his students as well as members of the community.
"I know that this remodeled space will provide a welcoming place for individuals, couples and families to work toward healing," he said. "Our therapists are dedicated to working collaboratively with clients on developing ways to pursue emotional and relational health. We believe that people, working together, can find healing and renewal."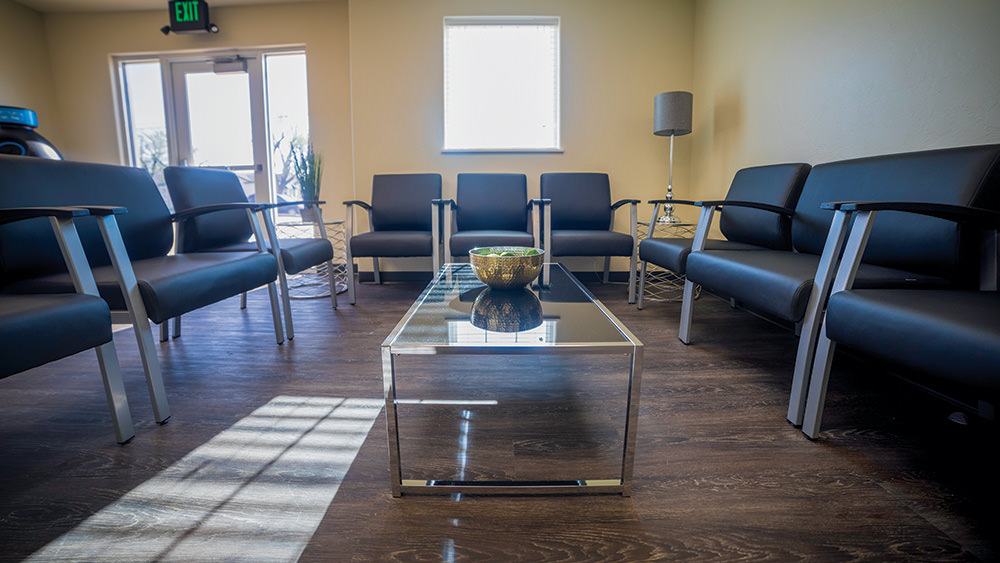 Dr. Tara Signs, MFT Clinic director, is excited to bring the clinic into its new home and out into the greater community.
"I think it's important to recognize the stigma that only individuals with a mental illness or those experiencing a severe interpersonal crisis may benefit from therapy," she said. "The reality is that we all experience life's challenges and stresses. It's inevitable. Sometimes those problems and demands become overwhelming and at times difficult to manage. When this happens, the OBU MFT Clinic is available to provide a safe and confidential space where people can find healing."
The Marriage and Family Therapy Difference
MFTs are trained to provide a systems-oriented treatment approach to work with mental, emotional, behavioral and interpersonal issues. A therapist may work with couples and families together, or with individuals to address mental health concerns, improve relationships, positively affect the family dynamic and improve communication between loved ones. The job of the marriage and family therapist is to identify factors disrupting the family and work together to resolve them.
The field's growing prominence is partially due to this family-centered approach and demonstrated effectiveness. More than 6.1 million people are seen annually by MFTs, according to the American Association for Marriage and Family Therapists (AAMFT).
While most forms of counseling take an individual route, MFT's think relationally, looking at systemic change. This approach recognizes that while individuals may make choices and changes in their own lives, the system around them must also be brought into the process in order to maximize the effectiveness and results of therapy.
All courses within the graduate program are taught from this perspective, which translates to excellent preparation for its graduates in their work with families and couples, as well as individuals.