Choosing a college or university is a daunting task. Sorting through experiences at countless college fairs, seemingly endless stacks of viewbooks, constant emails, endless phone calls, and mailings galore may seem an insurmountable task, especially for a high school student. Indeed, with the significant impact college choice makes on the formation of character, the attainment of knowledge and future success in one's career, it's no wonder that students feel a great deal of pressure as they select their home away from home for the next four years. It can be an overwhelming experience.
That's why Will Brantley, OBU director of admissions, and his staff work tirelessly to help prospective students find their place and purpose on Bison Hill. For them, working through the college selection process with students isn't a job, it's a calling.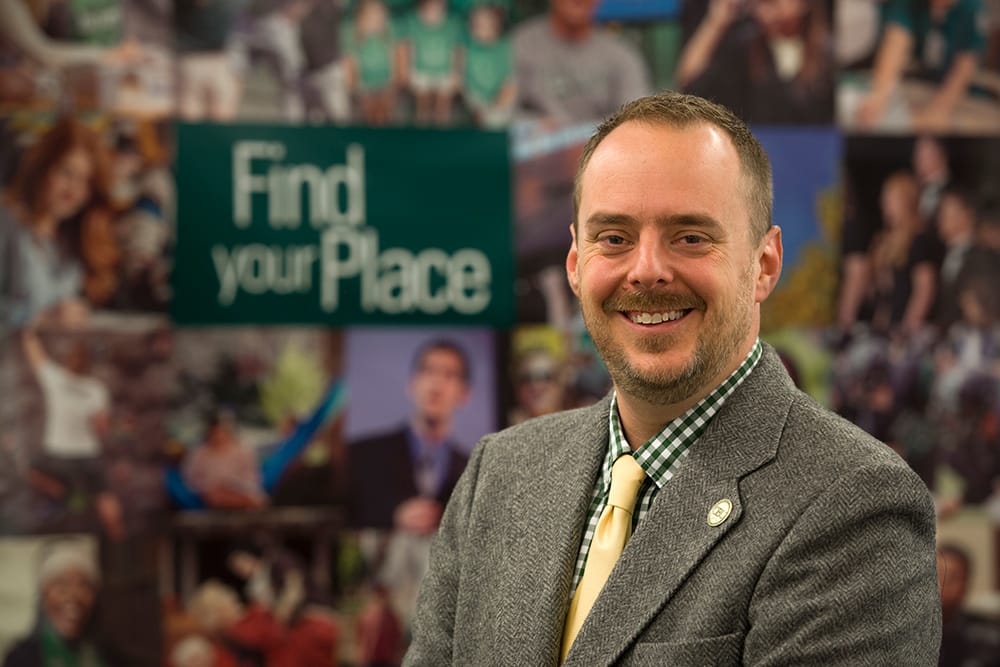 "The key role for an admissions counselor is to help make the college admissions process as easy as possible for students and their families," Brantley said. "We act as a counselor about academics, finances and student life involvement, among other things. Essentially, our role is not to recruit them, but rather, to get to know them and help them see how OBU can help them achieve their goals and dreams. We accomplish that by being a trusted resource for them and their families."
OBU's admissions counselors help students find their place in a number of ways, but the most important is by asking good questions and trying to get to know them well. Once that connection is made, counselors work to connect students to as many people around campus as possible, including professors in their majors, other students with similar interests and members of clubs or organizations in which they have interest. This helps prospective students feel more connected to the campus community.
"The more people they've connected with, the more they will find their place here at OBU." Brantley said. "We want them to make a real connection with OBU and not just with the admissions office."
A Day in the Life
No two days are the same in the office of admissions. Some days are filled with calls, others with prospects visiting and touring campus, while others may include special visit day events. Yet, a common thread running through that variety is communicating daily with students and parents while helping them move forward in the admissions process.
"There really is no typical day in the admissions office," Brantley said. "Every day looks a little bit different and it's different depending on the time of year. We are always answering and making calls to students, emailing and texting with them, and of course hosting them as they visit campus."
Admissions counselor Travis Hinton loves the rewards that come from those predictably unpredictable days in the office.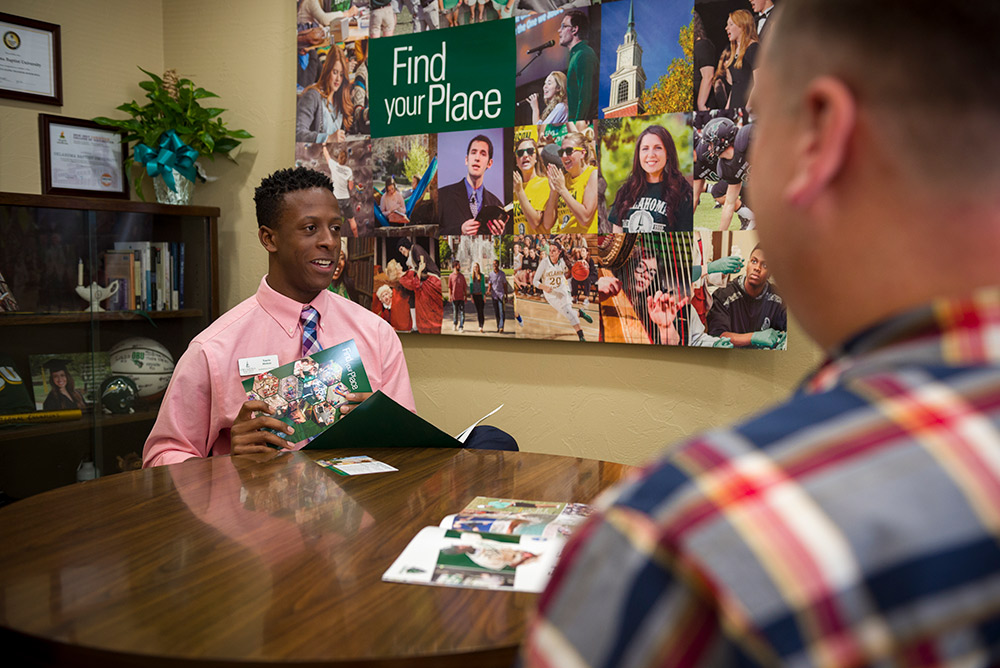 "My favorite part about working in admissions is being the first one to meet the future of OBU," he said. "God has placed me in the position to counsel prospective students through what can sometimes be considered tedious work, but knowing that I have a minor hand in shaping their future is such a blessing."
Hinton sees the power of the daily tasks, and how they all add up to lead to transformation in the lives of so many future OBU students.
"I get really excited every time a prospective student hits a milestone, such as turning in a transcript or a test score, and especially submitting their enrollment guarantee."
Senior admissions counselor Justin Moore agrees that the uniqueness of each day is a benefit in admissions and not a challenge.
"The exciting part about working with prospective students is that every situation is unique," he said. "Every day presents a new challenge and the job is never the same from day to day."
Visit Day
Some of the most exciting days of the year for admissions counselors are campus visit days, when large numbers of prospective students converge upon Bison Hill, offering many opportunities to make connections and share the powerful impact an OBU education makes with so many potential students.
"It's incredibly important for a student to visit the campus of any college they are considering," Brantley said. "Students want to know if the campus feels like home and if there are people there that they want to surround themselves with. Those are things that are hard to know just looking at a website, so the campus visit is incredibly important."
Admissions counselor Jeanna Shea thrives on those connections and sees visit days as opportunities for students to connect with how OBU can benefit them.
"When working with prospective students, I get to paint the picture of what their college experience could be if they decide to come here," she said. "It occasionally brings me to tears thinking about how wonderful their experience will be, too."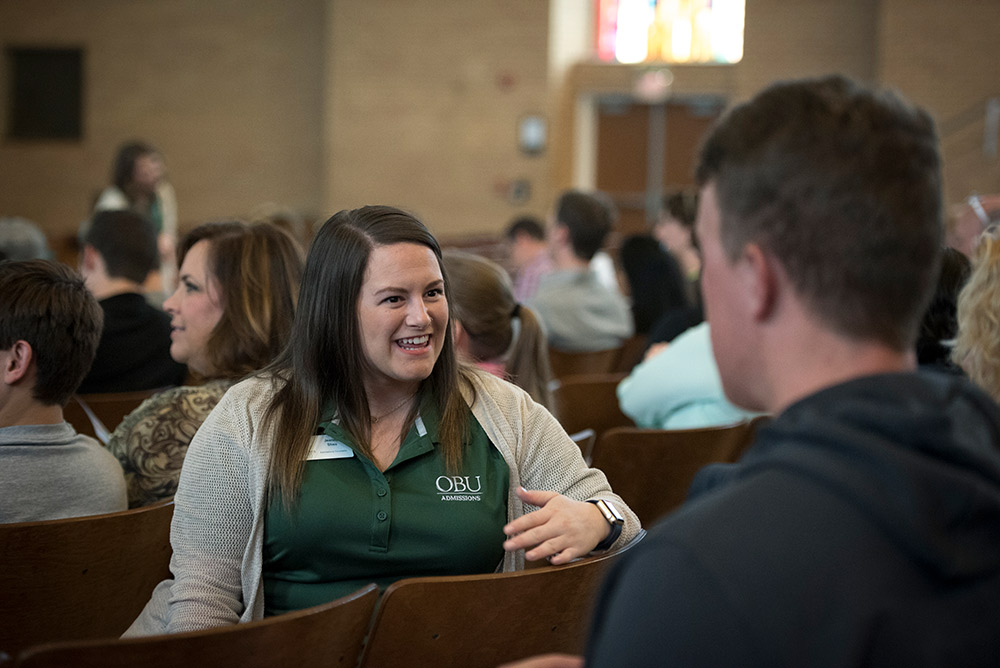 Some of the favorite moments of her job also happen during those in-person visits.
"If I had to choose a favorite part of my job, it would be seeing the exact moment when it clicks for a student and they realize that OBU is their future home. If they are on campus when they make that choice, it is watching them ring the bell in our office while our entire office explodes with cheering in celebration."
On the Road Again
A day on the road for an admissions counselor is both exhilarating and exhausting at the same time. Counselors may attend three or four different events in one day. Sometimes it's multiple college fairs. Other times, it's visiting high schools throughout the day doing presentations to groups of students and then ending with a college fair in the evening. In the midst of these things, counselors have to find time to keep up with emails and texts from students and try to meet one on one with students while in their towns. Indeed, the admissions team packs these days very full to make the most of their time in a given place.
Each year, the admissions team travels approximately 14,000 miles domestically, takes two international trips and visits approximately seven or eight different countries. The team's travels also take them to 13 states and too many cities to count.
Shea thinks most people probably don't know just how much they travel.
"I think the amount of time we spend out of our office traveling is surprising to most people, along with the amount of knowledge we must have on hand at all times. We also console crying parents more often than most people would think."
Hinton agrees, adding, "I sometimes spend weeks at a time traveling the region to different cities and schools. On top of counseling parents and students through admissions, I often find myself helping parents process the idea of their child leaving them for four years."
Moore concurred that as admissions counselors, they must have knowledge about a diverse number of items around campus.
"We have to have knowledge about every area of campus – from going through financial aid to on-campus jobs to physically helping students move in. During the fall, we are typically out of the office for at least four weeks, working 15 hour days during those weeks, all while away from home and family."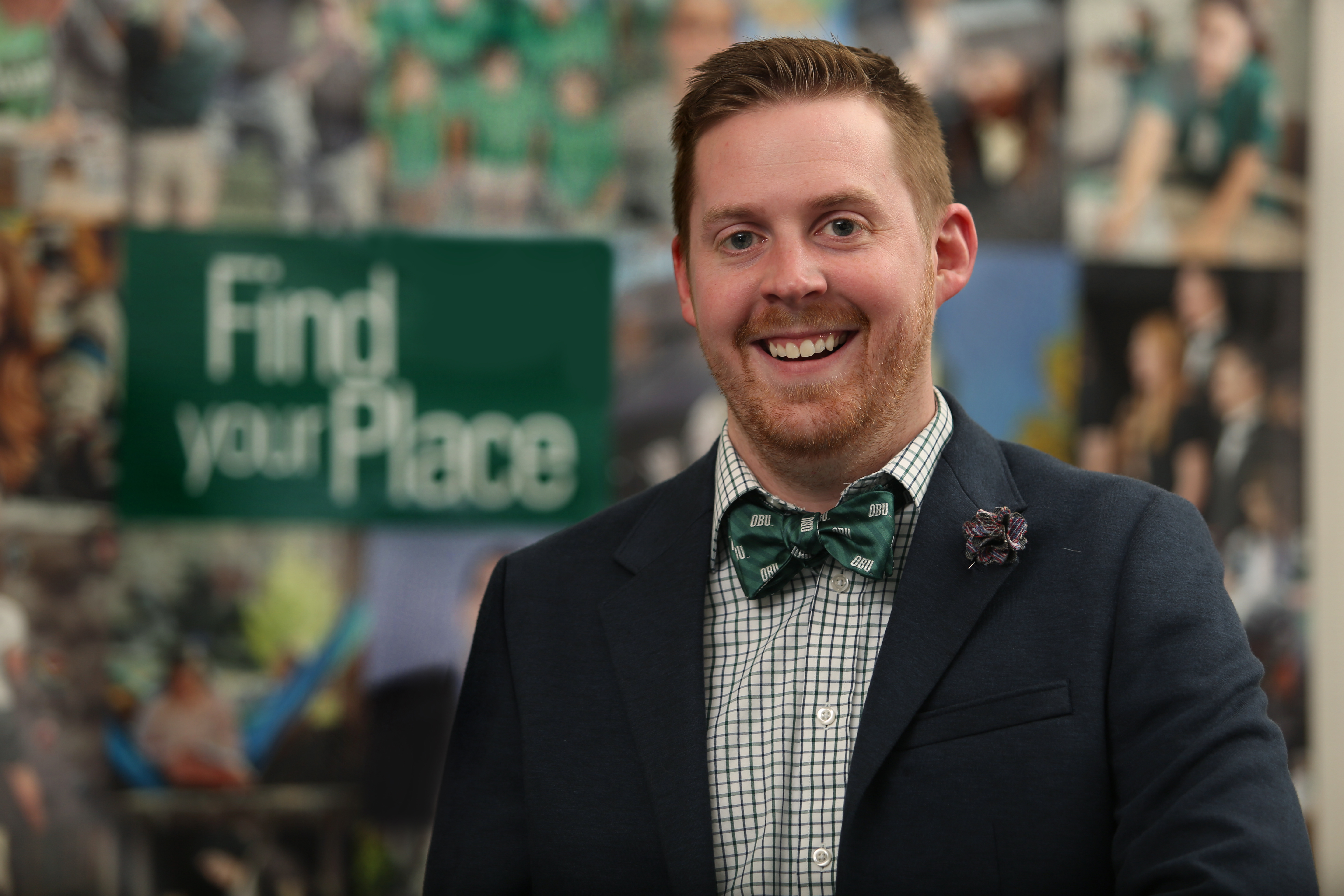 A Calling to Transform Lives
Brantley is humbled to play a part in transforming students' lives at OBU and is grateful for the team he works with every day.
"Our admissions team stands head and shoulders above others around the country because they are the most genuine and hardest working I've ever been around," he said. "They do this work, not for their glory or accolades, but to point people to Christ and for God's glory. Our ultimate goal is not just to get students to OBU but to be a positive, Christ-like influence on the students we work with during a pretty stressful time in their lives. Our team knows what this work is all about and we strive to do our work for the Lord every day. They are some of the most caring counselors that I've ever met and they genuinely care for and love these students. Their hearts for Christ are what leads their work and that is what sets them apart."
Hinton agrees that the power of an OBU education lies in its ability to change lives forever, made possible by the community found on Bison Hill.
"OBU is special because of how easy it is to grow here. As a student, I wasn't allowed to drift academically, spiritually or socially. There are always daily challenges that we face as humans and this school provides the resources to work through them."
All universities have admissions counselors and many have good admissions teams. Yet, the admissions team at OBU is special not only for how hard they work and how much they care, but also for the sincere and genuine manner in which they put prospective students' needs first. While getting to know students all over the state, across the nation and around the world, OBU admissions counselors treat all they meet with the love of Christ. Their devotion and passion for the transforming power of an education on Bison Hill is a major reason that students continue to flock to the campus of Oklahoma Baptist University, seeking to learn and become the same things they see reflected in these counselors – counselors who show them how to find their place at OBU.