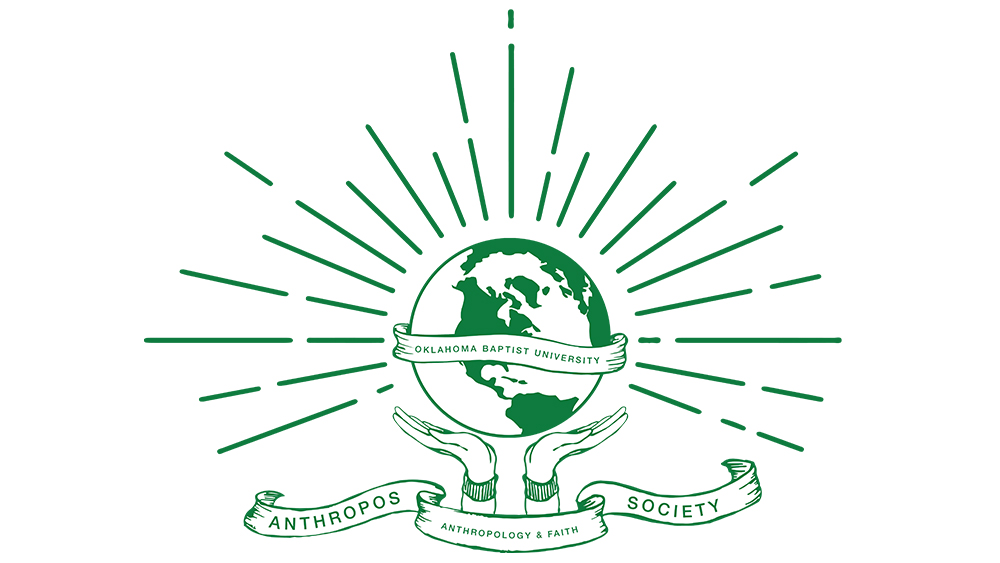 Purpose
Anthropos Society promotes networking between anthropology majors, minors, and anthro-friendly folk for the purpose of facilitating discussion of anthropological issues and bonding between students. Familiarity outside the classroom will encourage serious scholarly engagement in the classroom and reinforce the work of Christian anthropology students to understand the world they are trying to love. 
Officers 
President: Joshua Mackey
Vice President: Leighla Beteta 
Secretary: Kayla Boaz 
Public Relations Director: Ezra Pratt 
Event Coordinator: Kaylan Westbrook

Contact 
Sponsor: Julie Parrick 
Contact: julie.parrick@okbu.edu 
Current Activities 
Anthro-palooza on Oct. 23rd @ 6pm in Mabee Suite, Noble Complex
Anthropos Meeting @ 4pm on Nov. 7th
Anthropos Election Meeting @ 10am, November 20th
Final Anthropos Meeting for the semester @ 4pm on Nov. 28th
With the occasional food or museum outing. These are scheduled at group meetings. 
Membership Information
Membership is open to all students and faculty at Oklahoma Baptist University.
You can contact the Anthropos officers at okbuas@gmail.com for further inquiries on membership.