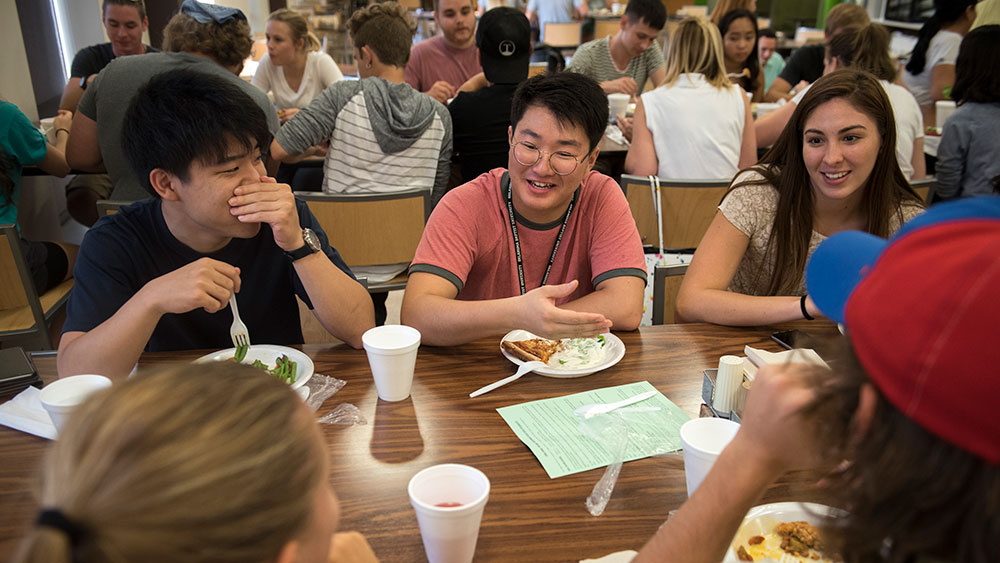 The ESL Bridge is a transitional program that allows non-native English speaking and/or international students with a minimum pre-existing level of English language proficiency to enroll first semester in a program of study in OBU's undergraduate program.
Through the ESL Bridge students pursue a split model of undergraduate coursework, taking ESL classes that will count toward their language requirement or program electives while also enrolling in additional appropriate undergraduate coursework. 
These advanced level ESL classes will aid students in improving their academic English proficiency, so that they may be successful in the traditional undergraduate higher education environment. 
Admissions Checklist
Send a copy of a current passport
Provide a bank statement (proving funds on the financial guarantee)
ESL Bridge Requirements for Continuing in OBU's Undergraduate Degree Program
An ESL Bridge student may continue in the Oklahoma Baptist University undergraduate program, if the following criteria is met:
Student has regularly attended and completed all ESL classes with an 80% or higher.
Student has passed any undergraduate electives that he or she has taken.
Student has completed any classes required toward his or her major with 80% or higher in those classes.