"What Can I Do With a Marriage and Family Therapy Degree?"
One of the most frequently asked questions when it comes to choosing to pursue Marriage and Family Therapy over a different counseling degree is, "How is Marriage and Family Therapy different, and what can I do with that degree?"
Marriage and Family Therapy is similar to a counseling degree, but much more specialized. The curriculum teaches you how to solve problems within relationships with specific insight into marriages and families.
"We train and equip students to solve problems within marriages and families, as opposed to just with individuals. How is your family or your work environment playing a role in the problem, and how can they play a role in the solution to those problems?" said Dr. Jonathan Wilson, OBU MFT professor.
"The reality is that, by nature, we are relational beings, and very seldom do we experience problems that are only relevant to ourselves. Why not utilize the relationships that we have as a part of the solution?"
"Where Can I Work?"
MFTs find work in all kinds of settings including agencies, private practice, hospitals, schools and churches. Agency and private practice settings are the most common for marriage and family therapists. After graduation, many graduates pursue the two-year process for licensure. Working in a private practice or agency helps with that process, providing graduates with skilled supervision and an income as they await licensure.
"A day of work depends on the kind of client that they serve. Sometimes every day is different, and the therapist will do 20 to 25 hours of therapy a week. We prepare our students to not only see couples and families but also individuals, which is a common Marriage and Family Therapy misconception," Wilson said.
There are several different types of agencies in which Marriage and Family Therapists can work. You could work at an agency that handles many different types of clients, or an agency that focuses on a specific demographic.
"There are other agencies and jobs that see specific populations, like children who have been victims of sexual crimes, and do special therapy for those kids. It varies. We try to equip our students to go into settings that best align with their interests."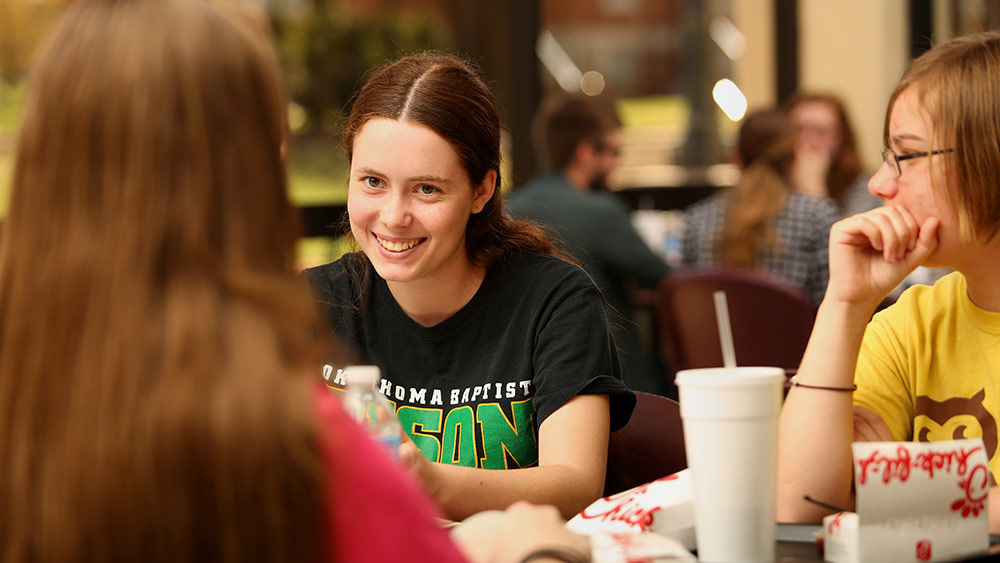 "How does OBU's MFT Program Stand Out?"
OBU's MFT program stands out among other MFT programs in the way we integrate faith into learning and thoroughly prepare our students for licensure.
"All of our studies are designed to meet the requirements of the licensure exam and outcomes, and our students are pre-approved for licensure. We are very intentional with what we do. We also do a great job integrating faith and learning and demonstrating how our personal values can mesh with our professional values. We encourage students to wrestle and deal with that dichotomy," Wilson said.
Another key trait that makes OBU's program unique is the opportunity to earn a Medical Family Therapy Certificate, which prepares students to go into medical settings within Marriage and Family Therapy. This is the only program of its kind in Oklahoma.
Would you like to know more about what you can do with an MFT degree and what licensure entails? Request more information or speak with an advisor today.