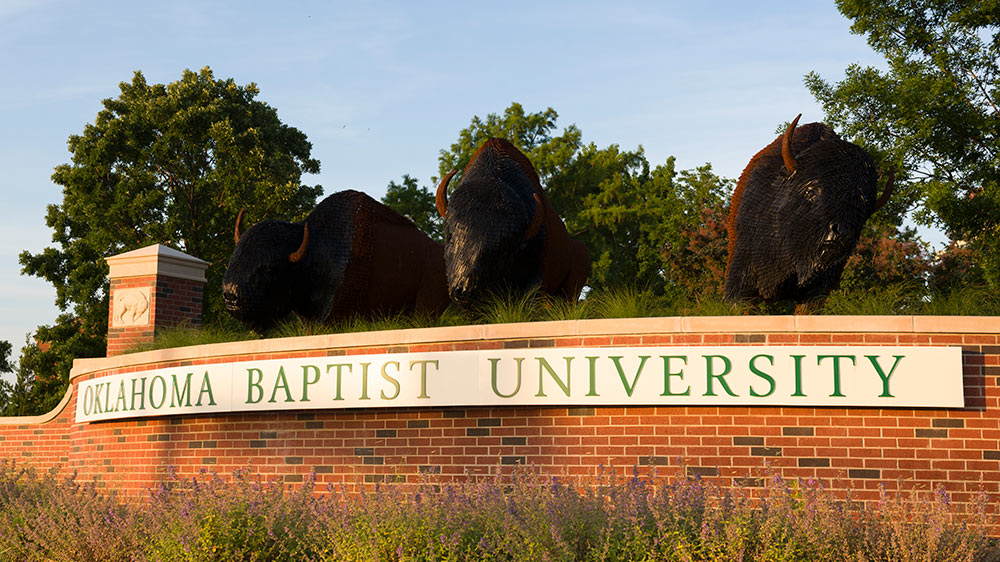 Why Create a Will?
You Can Do More Than You May Realize
When you create a will, you ensure the most productive use of your money for the benefit of those individuals and causes you care about.
Look at the many other good things your will can do:
You can direct the division of your property the way you choose, not the way the state decides.
You can make special financial arrangements for family members who are minors, disabled or unfamiliar with money management. 
You can support the future of Oklahoma Baptist University.
---
Goals and Benefits of Planned Giving
Select your goal below to find the best strategy in giving to OBU and its benefits.
| | | |
| --- | --- | --- |
| Goal | Strategy | Benefits |
| Maximize your deduction; minimize the gift details | Use cash to make your gift to OBU | Claim your deduction against a larger portion of your adjusted gross income and make an immediate impact on OBU |
| Afford a larger gift to OBU-and avoid capital gains liability | Give appreciated stock or bonds held over one year | Buy low and give high; make a gift that costs you less than the benefit it delivers to us, while avoiding capital gains tax |
| Make a gift for OBU's future that doesn't affect your cash flow now | Include a bequest in your will (cash, specific property, or a share of the estate residue) | Today; a gift that costs you and your family nothing. Tomorrow; an estate tax deduction |
| Retain income benefits from the assets you give to OBU-thus afford a larger gift | Create a charitable gift annuity or a charitable remainder annuity trust or unitrust | Receive payments for your lifetime; receive a charitable deduction |
| Tap one of the most valuable assets in your portfolio to make a gift to OBU | Use real estate to make your gift to OBU | Avoid capital gains tax, receive an income tax deduction; and have the option of a gift that doesn't affect your lifestyle |
| Reduce gift and estate taxes and control the timing of passing assets to your children and grandchildren | Create a charitable lead trust which supports programs at OBU for a fixed, finite period with the principal going to your heirs | Reduce gift and estate taxes, and freeze the taxable value of growing assets before they pass to your family |
| Locate an overlooked asset that you can easily give to OBU | Name OBU as beneficiary of your retirement plan; leave other assets to family | Eliminate income tax on retirement plan assets; free up other property to pass to your heirs |
| Make an endowment gift from income rather than capital | Donate a paid-up life insurance policy whose coverage you no longer need | Increase your ability to make a significant gift to OBU |
Contact Us
Evaluate Your Finances-There's no time to lose-pay down debt and increase your savings. If you've dreamed of making a difference at Oklahoma Baptist University, consider a life income gift to balance philanthropy with future financial needs.
Review Your Insurance Needs-Sitting inside old desk files may be unneeded life insurance policies. Take a look at your family's future needs; long-term care insurance may make more sense now than large life insurance policies. Consider using policies you no longer need to make charitable gifts.
Enlist Legal Documents Now-Durable and health care powers of attorney allow someone you choose to make financial and medical decisions for you if you become unable to do so.