Preparatory Department Faculty
Piano
Voice
Strings
Winds
Percussion
Keyboard Concepts
Concert Choir
Shawnee Honor Choir
If you don't see your instrument/ensemble listed, please call us at 405-585-4329 or e-mail us at prep@okbu.edu and let us know your request. 
---
Devon Armstrong (saxophone) is a freshman at Oklahoma Baptist University pursuing a degree in Music Education, instrumental emphasis. Before coming to OBU, Armstrong attended L.D. Bell high school in Hurst, TX, where he was a part of the strong Blue Raider Band, holding a spot in the top band for each year he was in high school. He was also a part of the Keller Area Youth Jazz Orchestra, a jazz ensemble consisting of some of the top musicians of the surrounding DFW area. While new to the campus, Devon is excited to begin his career in developing skills in the musicians he teaches.
Dr. Don Clark (voice) is a distinguished performer and educator with a career that has taken him across the United States and abroad. An "Outstanding Educators of America" awardee, Dr. Clark teaches voice through OBU's Music Preparatory Department. Clark has won major roles in numerous operas, oratorios and cantatas. In addition, he has performed at the National Association of Teachers of Singing (NATS) Convention, the Texoma Regional Convention of NATS, and the Oklahoma Music Teachers Association State Conference. Dr. Clark has held faculty positions at Welch College in Nashville, Tennessee, Oklahoma Baptist University and St. Gregory's University. He has taught through the Arkansas Public Schools and, for fifteen summers, was a member of the artist faculty of Sessione Senese per la Musica e l'Arte, Siena, Italy. Dr. Clark served in the United States Air Force Band as a clarinetist, vocalist, drum major, glee club director and voice instructor. Clark earned his Doctor of Musical Arts degree in Vocal Performance from the University of Oklahoma, the Master of Music in Vocal Performance from George Peabody College for Teachers, Nashville, Tennessee, and the Bachelor of Music in Vocal Performance from Oklahoma Baptist University.
Rachel Darvin (piano) is a junior at Oklahoma Baptist University, pursuing a Bachelor of Music in Piano Performance with an emphasis in Pedagogy. As a high school senior, she received the OMTA Clarence Burg Award and Claudia Busse Theory Award as well as the Ladies' Music Club Davidson Piano Award. Rachel served as the pianist for First Baptist Church in Stroud for several years and is an accompanist for the Bisonette Glee Club. She taught several beginner to intermediate piano students before attending OBU and currently has one harp student. In previous semesters, Rachel played harp and piano with the OBU Symphonic Winds. She is excited to share the joy of music with her students.
Abigail Ekrut (piano and violin) is pursuing a Bachelor of Music in Piano Performance with an Emphasis in Pedagogy at OBU where she is entering her sophomore year. Ekrut began taking piano at the age of seven and has been involved in numerous recitals on piano through the Denton Music Teachers Association (DMTA) in Denton, TX where was a DMTA Piano Senior Scholarship Award Winner in May, 2019. Ekrut has also played the violin since she was eleven years old, performed with her middle and high school orchestras (5th – 12th grade), and is beginning her second year in the OBU/Shawnee Community Orchestra. During her high school years she participated in UIL Solo and Ensemble in both piano and violin at the local level and qualified for UIL State Competition in Austin, TX where she was a three-year award winner (2016-18) in both piano and violin. Ekrut volunteers at her home church (Denton Bible Church) in the church orchestra, playing the violin for Sunday services. She is currently the pianist for Hazel Dell Baptist Church in McLoud, Oklahoma.
Mrs. Anne Guevara (violin) is a celebrated professional violinist, violist, and educator. Guevara is a member of the faculty at Oklahoma Baptist University's Music Preparatory Department and is an adjunct string instructor at Southern Nazarene University. She is the recipient of numerous awards for excellence in teaching and service including the Putnam City Schools Foundation "Golden Apple Award" (2010), the Governor's Arts in Education award (2011), and the Elizabeth A. H. Green School Educator Award from the American String Teacher's Association (2012). Inducted into the Oklahoma Music Educator's Hall of Fame in 2018, Guevara is the retired orchestra director for Putnam City West High School, Windsor Hills Elementary, Western Oaks Elementary, and The Silver Strings of Putnam City. Guevara is a member of the Enid Symphony Orchestra, Norman Philharmonic Orchestra, Oklahoma City Community Orchestra, and the Oklahoma Strings Quartet. During the summers, she teaches at the University of Arkansas Summer String Camp. Guevara earned her Bachelor of Arts in Music from Auburn University and her Master of Arts in Education from Oklahoma City University. Guevara's post-graduate studies in viola were at the University of Oklahoma.
Sydney Hampton (piano and percussion) is a junior Instrumental Music Education major at OBU with emphasis in piano. Currently, she sits as principal percussionist in the OBU symphonic winds and is a member of the Shawnee/OBU Community Orchestra and the OBU Bison Brigade drumline. Sydney serves as the pianist for the Wesley United Methodist Church in Shawnee and has enjoyed accompanying several adult and children's choirs throughout her high school career. Sydney looks forward to passing on the gift of music through teaching.
Clara Boyett Hassen (piano) is an active performer, teacher, and presenter. She is currently pursuing a DMA in Piano Performance and Pedagogy at the University of Oklahoma, and holds a master's degree in Piano Pedagogy and Performance from Baylor University. Clara has over 9 years of teaching experience with students of all ages and levels. She held graduate assistantships at Baylor and OU, teaching applied and group piano, and was on faculty as an adjunct instructor of piano at Randall University. Clara has presented her research on effective practice, performance anxiety, and inspiring imaginative performance at the Music Teacher's National Association Conferences, the National Conference on Keyboard Pedagogy, the GP3 Conference, and the Texas Music Teacher's Association Conventions. She has also had articles published in the American Music Teacher, MTNA e-Journal, and on the Clavier Companion website.  Clara loves growing in effectiveness as a teacher and learning new ways to reach students. She has had the opportunity to work with master pedagogues including Dr. Mario Ajero, Dr. Lesley McAllister, Dr. Barbara Fast, and Dr. Jane Magrath. Clara is a Nationally Certified Teacher of Music and an active member of the Music Teacher's National Association. Clara lives in Shawnee with her husband, Josiah, and enjoys spending her spare time in the kitchen baking for family and friends.
Kalyne Henrichsen (voice, piano and cello) is a senior at Oklahoma Baptist University, pursuing a Bachelor of Musical Arts with emphasis in voice, and minors in Psychology and Education. Under the instruction of Professor Kelsey D'Emilio, she sang the role of Despina from Mozart's Cosi fan tutte, Papagena from Mozart's The Magic Flute, and Kate from Gilbert and Sullivan's Pirates of Penzance. She performed as a soloist in OBU's annual Concerto-Aria concert, and was a 2016 NATS Semi-Finalist, as well as a participant in the CoOPERAtive Young Artists Program at Rider University in 2019. Henrichsen is a recipient of the Outstanding Senior Voice award and the Dr. Kristen Stauffer Todd Music History Research and Writing Scholarship. She is also a member of the OBU Honors program, University Chorale, and True Voice. With a wide background in voice, piano and cello, Kalyne is excited to teach as part of the OBU Music Preparatory Department and hopes to share her passion, creativity and love for music with her students. After graduation, she plans to further her music studies in graduate school. 
Katie Krempl (trumpet) is a junior at Oklahoma Baptist University, majoring in Instrumental Music Education. At OBU, Katie has performed with the Bison Brigade, Symphonic Winds, OBU Community Orchestra, and Bison Jazz Orchestra, alongside playing with her church orchestra. She has been the principal player in the Brigade and Symphonic Winds and lead trumpet player in the jazz band for the past year. Katie is currently serving her second year as the High Brass Section Leader in the Bison Brigade. She is also the Vice President in OBU's chapter of Kappa Kappa Psi, the band co-ed service fraternity. Katie is looking forward to helping students strive towards reaching their musical potential.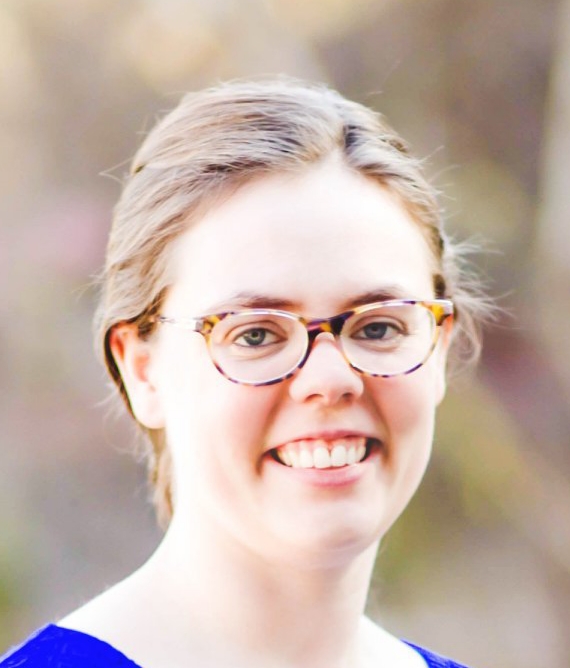 Claire Marquardt (piano), of Poteau, OK, started playing piano at age four. During her time as a piano major at East Central University, she won the collegiate division of the national Lynn Freeman Olson Composition Contest. After graduating with honors from ECU, Claire received a Master of Music in Piano Performance at the University of Oklahoma. While there, she studied with Dr. Stephen Beus and held a graduate assistantship in accompanying in the Weitzenhoffer School of Musical Theatre. Claire then completed a Master of Music in Collaborative Piano from the University of Central Oklahoma, studying with Dr. Sallie Pollack. Claire helped organize and found the Chickasaw Nation School of Piano in Ada, OK, and taught all classes and lessons for the School for two years. She is currently the choir accompanist for Ada and Stratford schools and a staff accompanist for Oklahoma Baptist University.
Jake Rhodes (Euphonium/Low Brass) was born and raised in Gainesville, Texas. In 2019, he transferred to OBU from Texas A&M University-Commerce. Rhodes will begin the 2020 school year as a senior Instrumental Music Education major. He is a member of OBU's Symphonic Winds, Bison Brigade, and Bison Jazz Orchestra. Primarily a euphonium player, Rhodes is also qualified to teach trombone and tuba. Jake believes in setting high standards and worthwhile goals for his students while encouraging success through proven pedagogical techniques.
Kursty Young (voice) is a junior at Oklahoma Baptist University, where she is pursuing a Bachelor of Music Education with a vocal emphasis. Young is beginning her third year under the instruction of Professor Kelsey D'Emilio. In the studio of Professor D'Emilio, Kursty has competed in the NATS Oklahoma Vocal Competition and performed in the Music Division's production of Mozart's The Magic Flute. After the completion of her bachelor's degree, Kursty plans to pursue a master's degree in vocal pedagogy. Ms. Young is excited to serve her community and her students through this teaching opportunity in the OBU Music Preparatory Department.
Susanne Woolley (violin) approaches teaching with a unique perspective due to her experience performing a wide variety of musical styles. Woolley performs violin and fiddle with the Billy K Band, Cowboy Jim Garling Western Swing, Pauls Valley Opry, John Emery Cellist duo, and Hank William tribute band (Montgomery, Alabama). Woolley teaches violin for all ages through the OBU Music Preparatory Department. In addition, Woolley is a member of the faculty at East Central University where she has taught string methods, applied lessons, World Music, and Music Appreciation for the past ten years. Woolley also teaches adult violin lessons at Pontotoc Technology Center and leads a large private violin studio in Ada, Oklahoma. Woolley recently completed her Masters in Music Education from Boston University where she developed expertise in critical pedagogy. Woolley's teaching approach utilizes Suzuki method and a tailored approach to fit each child's unique character and abilities. Woolley holds a Bachelor of Music degree in Violin Performance from the University of Tulsa. Woolley gives God all the glory for bringing her to saving faith in Christ. She has raised four children, Claire, Kate, Grace, and Will Pottebaum as a single parent on her family ranch outside of Stonewall, Oklahoma.