Welcome to FAME
An Introduction by the Dean, College of Fine Arts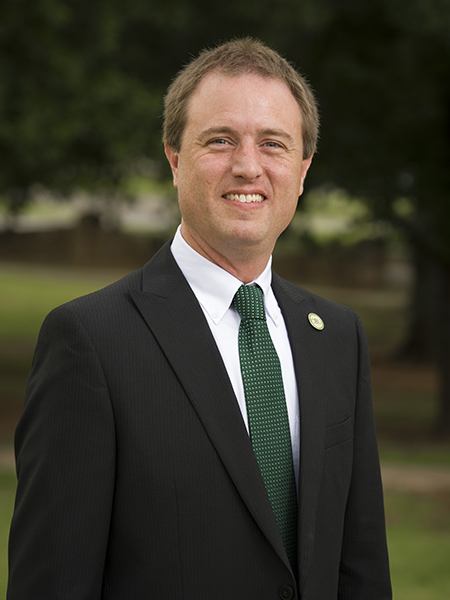 People. They are what make the Warren M. Angell College of Fine Arts great. Our students come from around the world and are incredibly talented; dedicated to developing their skills and to pursuing academic excellence for the honor of Christ. Our faculty members are nationally recognized scholars, gifted teachers, and accomplished performers who care deeply about each student. And our staff is committed to ensuring that the many and varied activities within our College run smoothly and to promoting the professional, welcoming environment that for generations has marked our classes, lessons, concerts and shows.
I would welcome the opportunity to introduce you to the people who make our College great and we would all like to meet you; to hear your story and to learn about your talents and aspirations. For this reason, we are hosting the annual Fine Arts Main Event (FAME) Monday, February 18, 2019.  We would be honored for you to join us, to hear from some of our amazing students and faculty, and to have a taste of what our art, theatre, and music students do during their time on Bison Hill. We would love for you and your family to experience our campus, to explore Shawnee, and to consider joining us in this grand journey. And, to help, we would like to provide you the opportunity to demonstrate your skills while you are here, perhaps even earning financial aid that could provide a means for you to reach your academic and artistic goals. 
And, if you are able, I also encourage you to attend the 43rd Annual Concerto-Aria Concert Sunday evening at 7:30 in Potter Auditorium of Raley Chapel. This free and exciting event will give you a chance to enjoy a fantastic concert and to hear some of our best students perform with full orchestral accompaniment.  Afterwards, be sure to stay for our reception honoring these extraordinary musicians.  
Please know that we are praying for you and that we look forward to meeting you soon. 
For the beauty of the earth,
Dr. Christopher Mathews, Dean
Warren M Angell College of Fine Arts