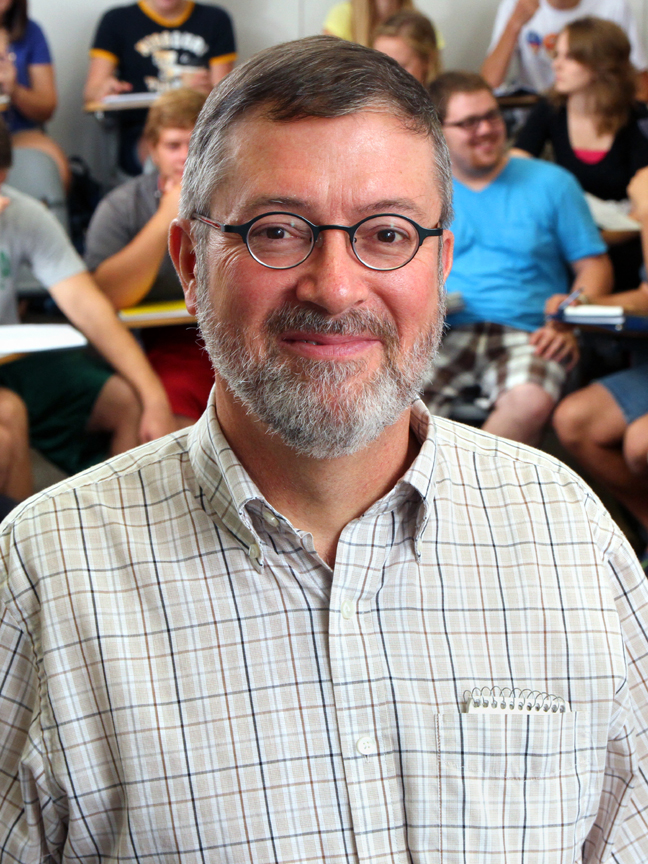 Dr. Glenn Sanders
Professor of History
Chair, Division of Behavioral and Social Sciences
Biography
Glenn Sanders has traveled to Great Britain, Belgium, Luxembourg, France, Syria, and Turkey for pleasure and further study. He has received OBU's Promising Teacher and Meritorious Service Awards. Professor Sanders teaches the Western Civilization sequence, Middle East, and Senior Seminar. He is an ordained elder at United Presbyterian Church, Shawnee, where he sings in the choir. He and his wife, Alice, have four children: Mary, Clara, Isabel, and Edward.
Education
B.A., Baylor University
M.A., Baylor University
Ph.D., Brown University
Dissertation: "Bureaucrats and Centralized Bureaucracy under Edward I, 1272-1307"
Courses Taught
HIST 2013
HIST 2023
ANTH/HIST/POLI 3113
HIST/POLI 4003
Selected Publications
"Christian Practices and the Vocation of Teaching History," in Fides et Historia 46 (Summer/Fall 2014): 77-84.
"What My Students Teach Me about Death," in Death, ed. Robert B. Kruschwitz, Christian Reflection: A Series in Faith and Ethics (Waco, Tex.:  Baylor University, 2013), 69-73.
"How Christian Practices Help to Engage Students Morally and Spiritually: Testimony from a Western Civilization Course," in Faith, Learning, and Christian Practices, ed. David I. Smith and James K.A. Smith (Grand Rapids, Mich.: William B. Eerdmans Publishing, 2011), 157-76
Grant
Recipient, Biola University's Center for Christian Thought Course Development Grant ($15,000) to create the course "Finding Civil Discourse"
Presentations
Oct. 2016: "Cleaner Feet: Speculations on Christian Humility and College Teaching ." Baylor University conference "Higher Learning" (Waco, Tex.)
Oct. 2016: "Studying Power and Identity through Classic Texts." Conference on Faith and History biennial meeting (Virginia Beach, Va.)
Oct. 2016: "Finding Civil Discourse for the Common Good: Christian Practice, Liberal Learning, and the Goal of Community." Maryville-Lee Symposium on Faith and the Liberal Arts (Cleveland, Tenn.)
Sept. 2016: "Intellectual Virtues for Daily Life." Pi Gamma Mu presentation, Southwestern College (Winfield, Kan.)
Oct. 2015: "Imagining Civil Discourse: Christian Practices and Virtues in an Undergraduate Seminar." Calvin College conference "Faith and Teaching: Virtue, Practice, Imagination" (Grand Rapids, Mich.)
May 2015: "Civil Discourse from a Christian Anthropology: The Promise of an Undergraduate Seminar." The On Knowing Humanity Conference (St. Davids, Penn.)
Mar. 2015: "Renewing Civil Discourse: College Students and Productive Conversations in the Public Square." Christians on Diversity in the Academy meeting (Claremont, Calif.)
Seminar
June 2015: Calvin College Faculty Summer Seminar in Christian Scholarship ("Fundamental Practices for Intellectual Humility") (Grand Rapids, Mich.)
Professional Service
2014-present: Treasurer, Conference on Faith and History