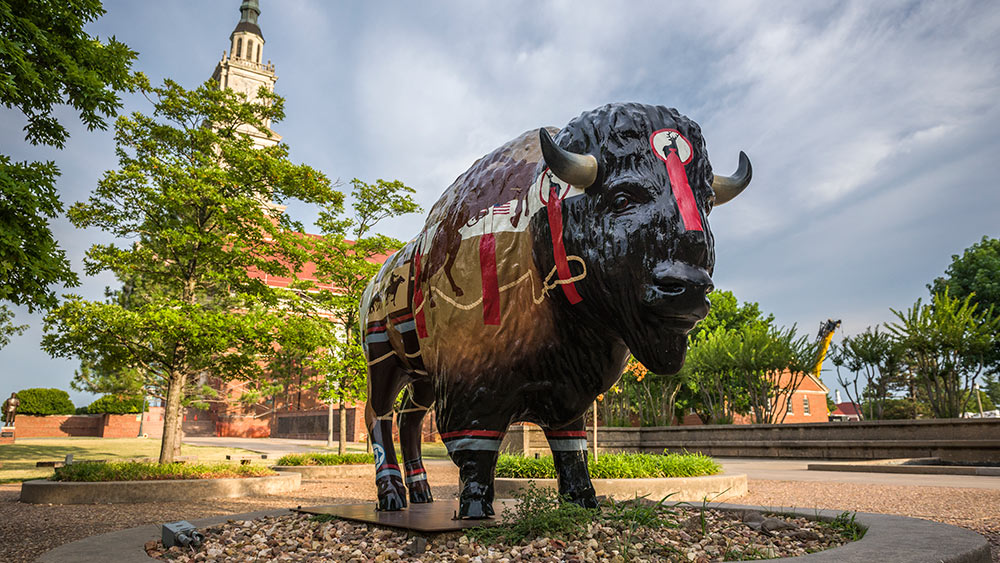 We want you to graduate in four years. That used to be the norm, but today just a little more than half of college students get their "four-year" degrees within six years. Graduating in four years means you have the opportunity to enter grad school or your career sooner. You save money on your education. The Bison Pledge helps you do that.
Our Pledge To You
OBU will offer all required courses necessary for you to complete an undergraduate degree and graduate with a single major within four years.
OBU will provide a qualified faculty advisor to assist you in scheduling your classes and keeping you on track to graduate within four years.
OBU will provide academic support services to assist you in successfully completing your degree and graduating within four years.
If you keep your part of The Bison Pledge and you are unable to complete your degree within four years, OBU will provide the additional course(s) you need to complete your degree at no tuition cost or offer acceptable substitute courses.
Your Pledge To OBU
You will enroll in eight (8) consecutive fall/spring semesters plus the J-term of your freshman year.
You will enroll in and successfully complete at least 32 hours per academic year or the required hours as defined by your degree plan.
You will declare a single major before the beginning of your third semester and continue in your selected major throughout your studies at OBU.
You will meet at least once per semester with your academic advisor.
You will make satisfactory academic progress through your course of study per the catalog requirements.
* This pledge does not apply to transfer students.