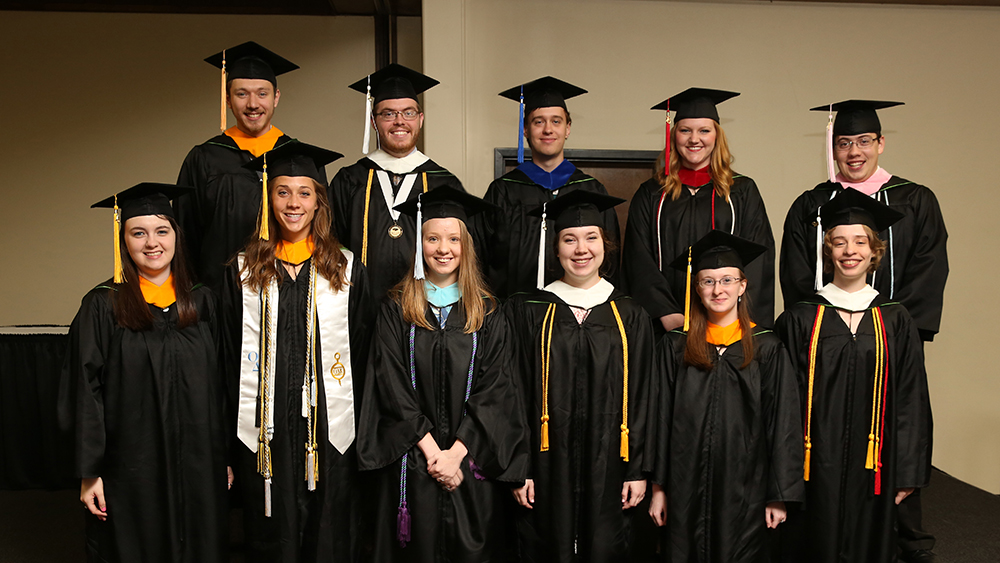 Russell Jones earned degrees in Biblical languages and philosophy at OBU. He spent a summer studying German in Austria before completing a senior thesis on Socratic Elenchos. He completed a Ph.D. degree in philosophy at the University of Oklahoma, and is currently assistant professor of philosophy at Harvard University.
Kim Cragin came to OBU from Shawnee, but she had also lived in China for several years. During her years at OBU, she traveled to Russia, taught in China, and studied for a semester in Israel. Winner of the prestigious Truman Fellowship, Kim completed a graduate degree in international diplomacy at Duke. With a specialty in counter-terrorism, Kim now works in the Pentagon for Rand Corporation.
Elise Anderson was a vocal music major who spent a summer in Xinjiang, China, teaching English as a second language. While there, she developed an interest in Uyghur music and culture that eventually led to her senior thesis titled "The Muqam in Modern Uyghur Life." She is currently completing a Ph.D. in ethnomusicology at Indiana University.
Branson Stephens earned degrees in mathematics and physics at OBU. His senior thesis on molecular dynamics simulations was based on summer research he completed at the Los Alamos National Laboratory. Recipient of a prestigious NASA Fellowship, he earned his Ph.D. in physics at the University of Illinois. He is currently a postdoctoral fellow at the Princeton Center for Theoretical Science at Princeton University.
Amy Harris completed a nursing degree after traveling to Guatemala to study Spanish and volunteer at the non-profit hospital Obras Sociales del Santo Hermano Pedro. She is now an RN working on the emergency/trauma surgical floor at St. Mary's Hospital (Mayo Clinic) in Rochester, Minn.
Mary Amonsen was a biology and Spanish double major who spent a summer volunteering at the Lynden Mana Assisted Living Community working with Alzheimer's residents. She completed a thesis entitled "Identifying Target Proteins for Cancer Research: a Bioinformatics Approach." She is currently pursuing both her MD and Ph.D. degrees at the University of Oklahoma Health Science Center.